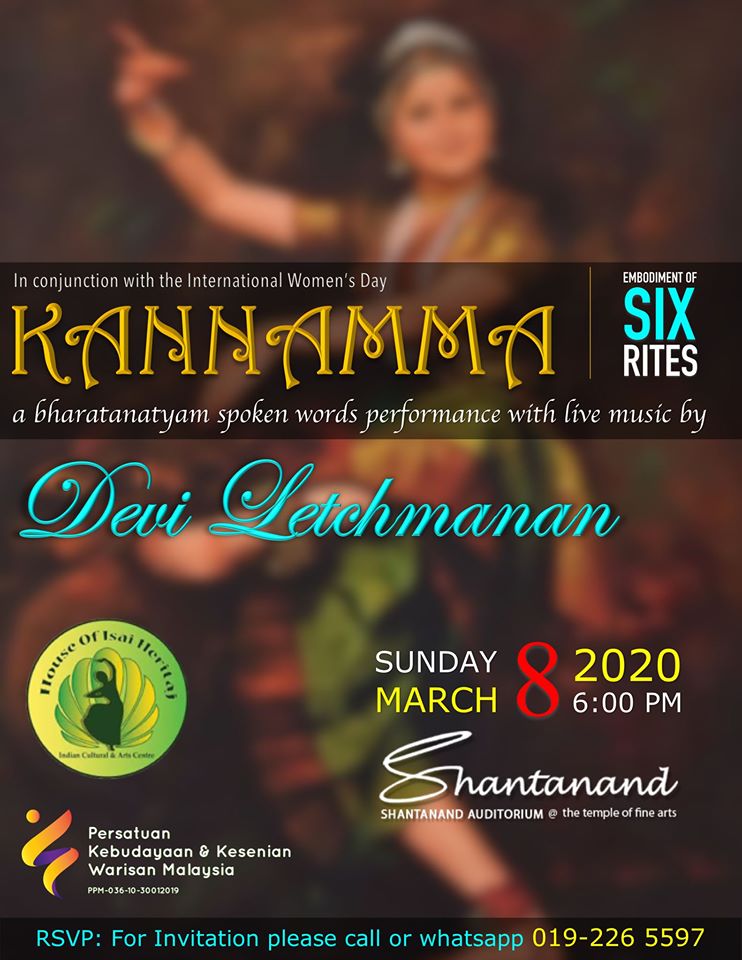 Inconjunction with International Woman's Day, House of Isai Heritaj & Persatuan Kebudayaan Kesenian Warisan Malaysia jointly organizing Solo Dance Recital and spoken word performance with live music entitled KANNAMMA.
Woman, you deserve the best, do not compromise for the least
Woman, you are more than what you think.
Bring out the best of you, and be the blessing for all being.
8 March 2020
6p.m.
Temple of Fine Arts, Brickfields
It's a journey of realization
It's a journey of transformation
It's a journey of creation
It's a journey to live life to the fullest
It's starts from ME, YOU and US, oh dear KANNAMMA…
Kindly let us know the number of invitation to be reserved.
Invitation are available as follows:
PLATINUM – RM100
GOLD – RM70
SILVER – RM30
Call us @ 0192265597 to reserve your invitation pass.
Thank you.