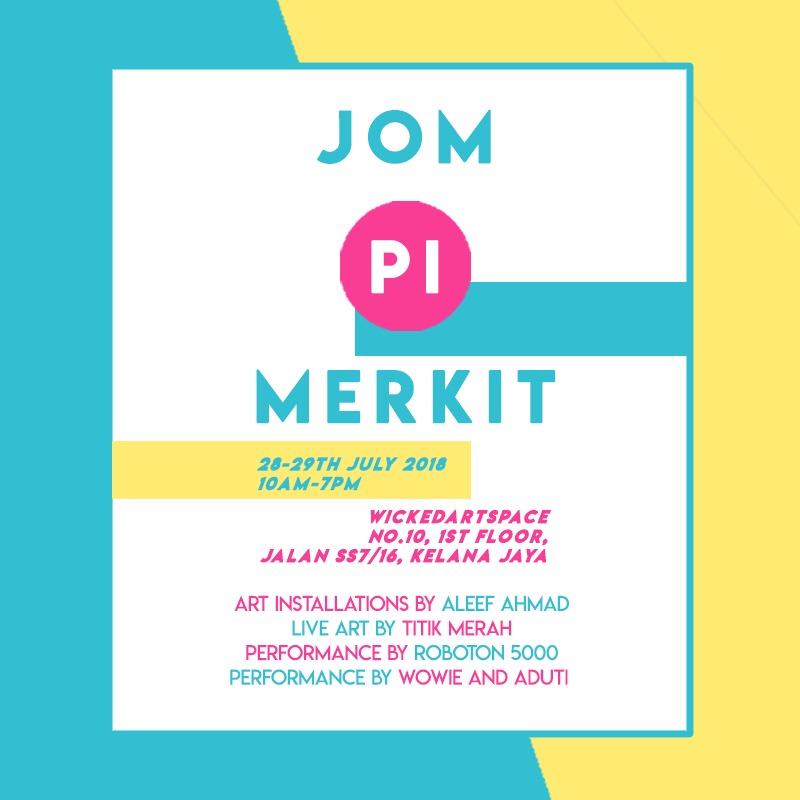 Wicked Art Space, Petaling Jaya's newest art gallery and event hub, is proud to make its introduction into the public eye with 'Jom Pi Merkit'. Set to take place on 28 and 29 July 2018, the art bazaar will feature painting, art merchandises, and other locally made products by various Malaysian names.
'Jom Pi Merkit' derives its name from the Northern slangs 'jom pi' and 'merkit' which mean 'let's go' and 'market' respectively. The event is set to feature vendors and artisanal brands from across Malaysia. The art bazaar will also feature an art installation made by young artists of the country.
The gallery is located on the 1st Floor of 10, Jalan SS7/16, Petaling Jaya, For more information, please check out Wicked Art Space's Facebook page at (www.facebook.com/wicked.artspace) and/or Instagram page at (www.instagram.com/wicked.artspace).