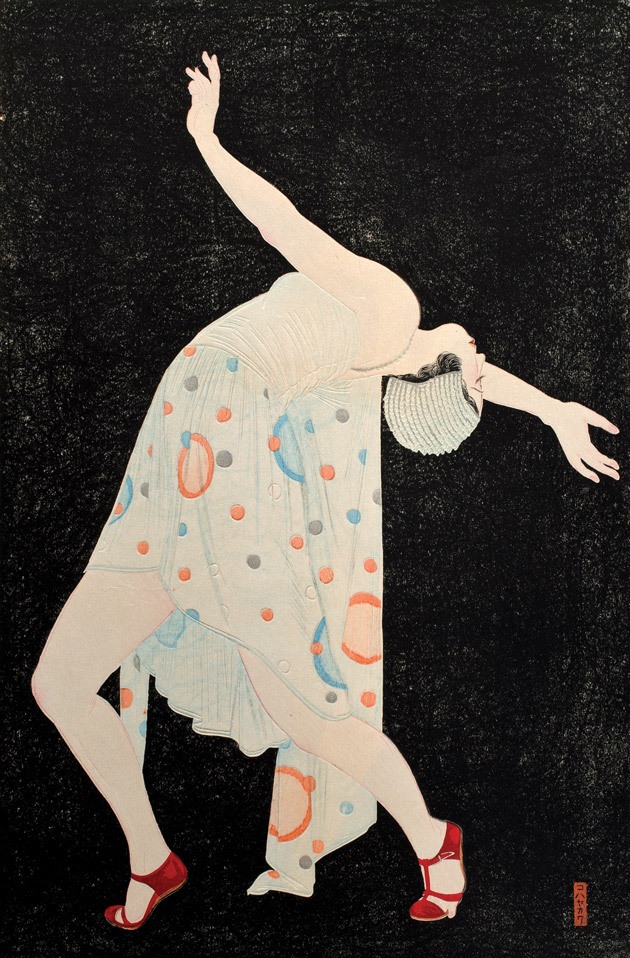 In conjunction with Ilham Public Lecture: John Clark, Professor Clark will be giving a campus seminar to explore 'Issues in studying the Japanese avant-garde before 1945'. Details as follow:
Date: 18 May 2018 (Friday)
Time: 10.30AM- 12.30PM
Venue: Bilik Tanjung (on the 1st Floor), Cultural Centre, University of Malaya
ALL ARE WELCOME
By the late 1910s Japanese pictorial discourses had effectively bifurcated as official categories into Nihonga (Japanese style painting) and Yôga (Western-style painting). But just as this dichotomy was institutionalised, from 1895-1908 the categories of work began to break down into types of training available at the Tokyo School of Fine Arts, and in the categories for works accepted at the national art salon, or, Bunten. For the rest, sculpture retained a kind of autonomy for portraiture and decoration, graphics had never been thought of as art, and from the 1910s illustrators began seeking the status of artists, either by training as western-style painters or as the unique authors of prints for which they carved their own wood blocks or etched their own plates. A number of painters, however, began to work across both main painting categories.
This seminar explores the development of a complex ecology for modern art in Japan at the beginning of the twentieth century. The seminar will in part reflect on John's encounter and subsequent work on Japanese modern art history while he was a student of political science in 1970s Japan. John will also reflect on the seminal exhibition 'Modern Boy, Modern Girl: Modernity in Japanese Art 1910-1935', which he curated together with Chiaki Ajioka, Jackie Menzies and Tsutomu Mizusawa for the Art Gallery of New South Wales in 1998.
Through paintings, posters, magazines and photographs, a fascinating and unfamiliar period of Japanese culture is presented for the first time in English. The exhibition was groundbreaking in exploring the many examples of the conscious adoption, adaption, imitation and indigenisation of Western, modern forms of expression in not only Japanese painting, but also visual culture at large (prints, posters and other media).
John Clark is Professor Emeritus in Art History at the University of Sydney where he taught for twenty years. His Asian Modernities: Chinese and Thai art of the 1980s and 1990s (Power Publications, 2010) won the Best Art Book Prize of the Art Association of Australia and New Zealand in 2011. His most recent book is Modernities of Japanese Art (2013) and Contemporary Asian Art at Biennials is scheduled for late-2017 from National University of Singapore Press. He is currently working on a two-volume study, The Asian Modern, 1850s–1990s, scheduled to be published with the National Gallery of Singapore in 2019.
Image: Kobayakawa Kiyoshi (1899 – 1948), Dancer, or "Curved Line of the Instant" (Dansā, or Setsuna no kyokusen), 1932, ink and color on paper, Seattle Art Museum.
The ILHAM Public Lectures, a series of lectures with renowned art historians and researchers, are part of Ilham Gallery's long-term aim to promote a greater understanding of modern and contemporary art. Through a number of talks that will be held annually, the series gives the public the opportunity to hear from major scholars in the fields.
The lecture series is presented in collaboration with the Visual Art Program, Cultural Centre, University of Malaya where invited speakers conduct campus seminars open to students, lecturers and the general public at the University of Malaya during their time in Kuala Lumpur.