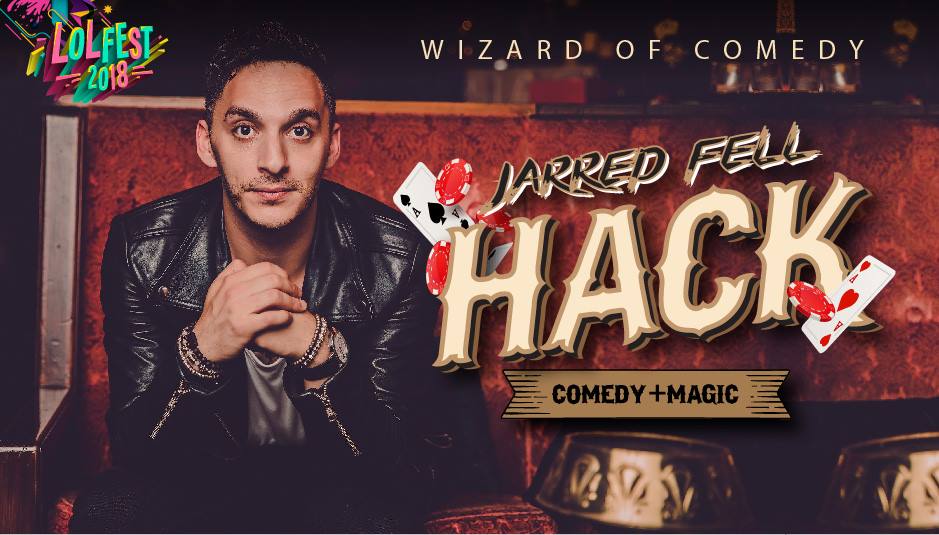 2016 Face TV Comedian of The Year award winner Jarred Fell is back!
Having been travelling the South Seas, and performing in over 20 cities in 10 countries, Jarred brings his brand new show HACK to Kuala Lumpur.
A show about tricking and hacking the system and audiences while they're right in front of him. Putting his comedic magic and a $1000 bet on the line!
Always a sell-out, this show is not to be missed, you'll be amazed at the things Jarred can do. Simply brilliant.
⭐⭐⭐⭐⭐- Adelaide Fringe Festival
"Naughty, wickedly hilarious and deceivingly sharp" – The Advertiser
"Jarred is one of my favourite acts to work with, wish I could take him on tour with me everywhere" – Steve O (Jacksass)
Showtimes:
#Show 1 : 28th September 2018 @ 8:00 PM
#Show 2 : 29th September 2018 @ 8:00 PM
Venue: Jenerator, KL City Walk.
AGE LIMIT: Strictly for 18 years old and above.
LANGUAGE: English
ATTIRE: Smart Casual
Event Dates
Venue
Website
Tickets Link