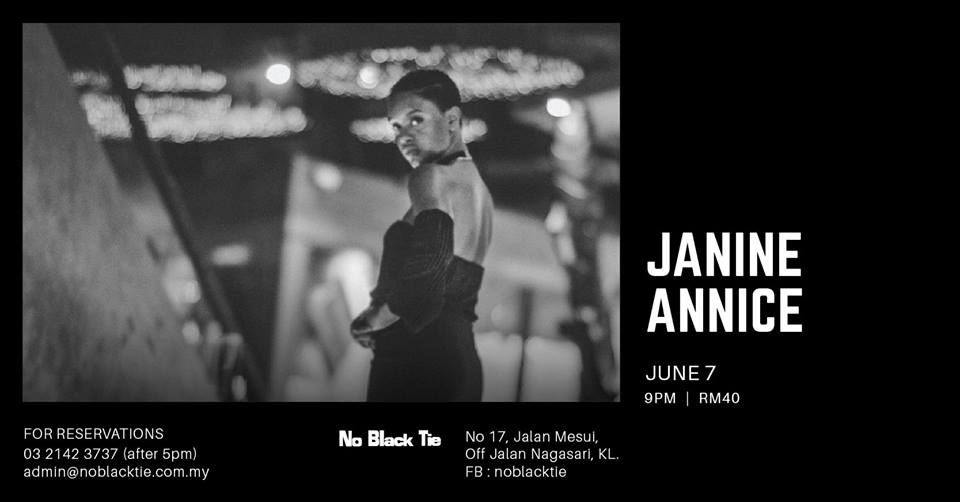 Janine Annice is an escapist; art is her refuge, a means to process the world.
London is not an easy city, but it's well known as a place from which to derive a rich cultural experience. Musicians often emerge armed with an unmatched sincerity and depth; it is the birthplace of many a musical legend. Being a part of a scene where fresh sounds waft from basements of young revolutionaries is a rite of passage. The underground millennial zeitgeist? Hip-hop meets jazz.
Home for Janine is a place where nobody is afraid to be unique. Difference is celebrated and conformity – rejected. Her exposure to London's bubbling artistic melting pot – where music, fashion and art intersect – cultivated the fearlessness required to try new things on the stage. Attending private jam sessions in East London warehouses with London's finest next-gen musicians until the early morning hours and constantly living and breathing in the new has led to a certain open-mindedness that is rare, and a symbiosis between vocalist and band that is unusual, and at times, magical. Meeting the purist soul/ R&B background she grew up listening to in the bedroom and raising it with touches of those jazzy/ hip-hop influences that have become integral to her development in the city's scene, she lends artistic touches to her improvisation that stem completely from personal experience, whether she is singing covers or original material.
The next steps in her career have brought Janine overseas to Southeast Asia. After being offered a slot at the World Youth Jazz Festival in Kuala Lumpur and Publika Jazz Festival, Janine remained in Malaysia to perform most notably at No Black Tie and Le Noir, where she met the Juny Brothers (USA). They went on to make the connection with Maveriq Records, where she was offered the opportunity to record her first project. After spending time hosting two fortnightly jam sessions at The Ankh and The Pembroke Arms while writing and producing her project in London, she returned once more to Malaysia, armed with fresh material and ready to begin.
During that time, with Malaysia as her base, she performed again at the World Youth Jazz festival, BajaFash Jazz festival in Batam Indonesia, and the Victoria Bar (Singapore). Also taking short residencies at the Imaginarium and Savini, and returning once a month at Le Noir and No Black Tie, she has also played at venues such as The Imaginarium, Rils and The Bee.
Admission fee RM40 (add our optional Set Dinner in your checkout to enjoy our lovely dinner menu)
*RM10 off for students with valid Student ID, at the door.