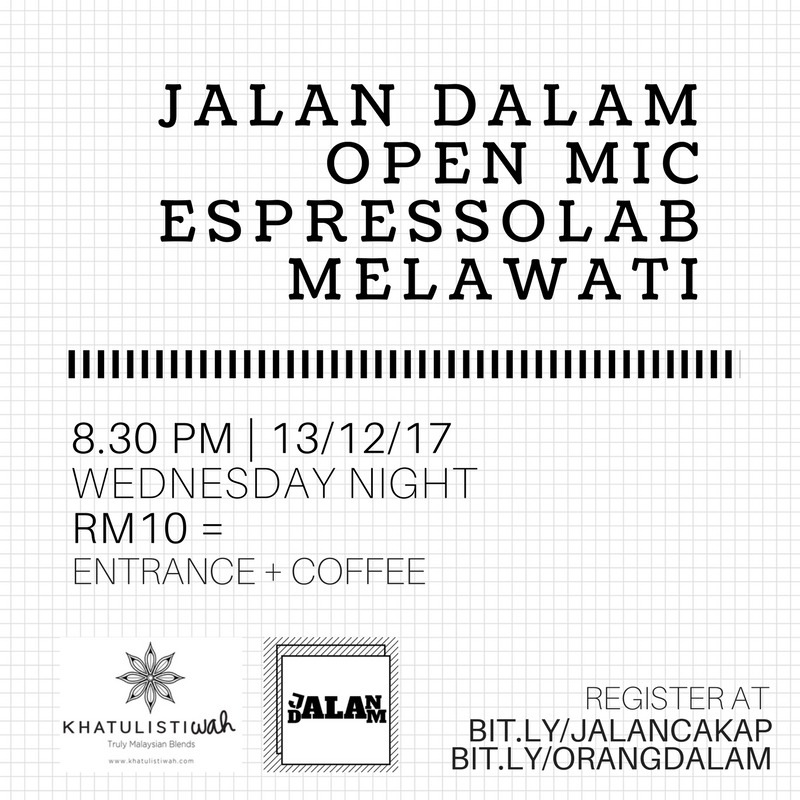 We are a collective of creatives committed to developing the arts scene in the Melawati area and surrounding vicinities.
We want to provide a platform where creative expression is showcased whilst embracing the power and diversity of voices in our community.
Our first foray into this initiative is JALAN DALAM at Espressolab X Khatulistiwah.
We're establishing a presence in the community and satiating the appetite for arts-related events in the Melawati area, consider this an invitation to join in with us for this new wave.