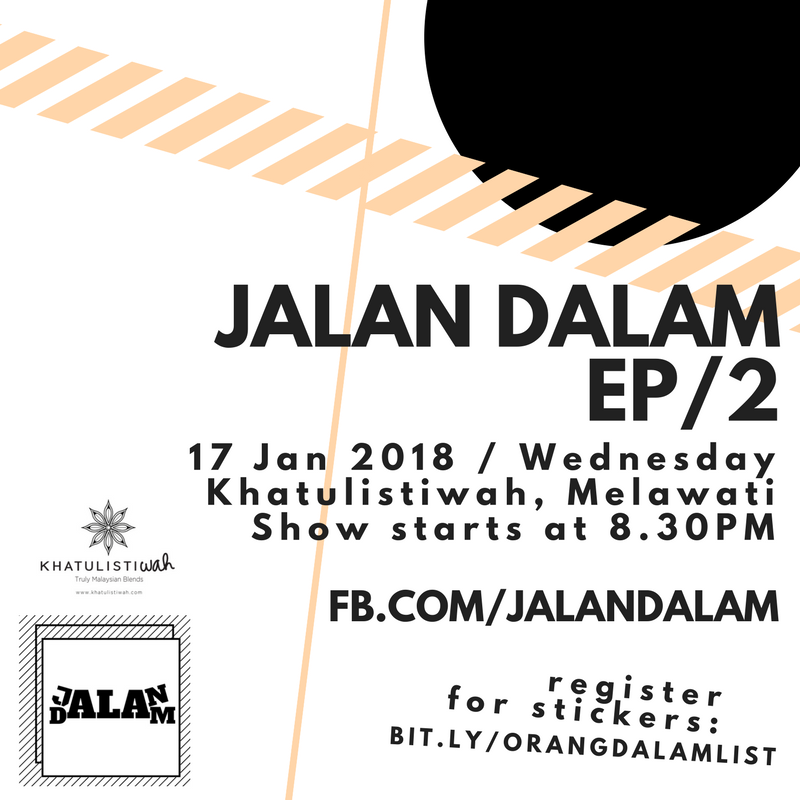 A Makhluk Seni event
Jalan Dalam #2
Jalan Dalam is an open mic based in Melawati.
Location : Espresso Lab with community partner Khatulistiwah!
The Open Mic caters to all forms of art so come on down and share your seni with all of us. You can also sign up at https://www.facebook.com/events/136022083734422/?ti=as
or contact us at @MakhlukSeni on FB, Twitter and Instagram.
We are a collective of creatives committed to developing the arts scene in the Melawati area and surrounding vicinities. We want to provide a platform where creative expression is showcased whilst embracing the power and diversity of voices in our area. We are out to seek hidden talents and cultivate an enriched arts infused lifestyle in our day to day culture.
Our Melawati team of Makhluk Senis call themselves the Orang Dalam and are youths working hard and fun to bring the arts closer to the Melawati community.