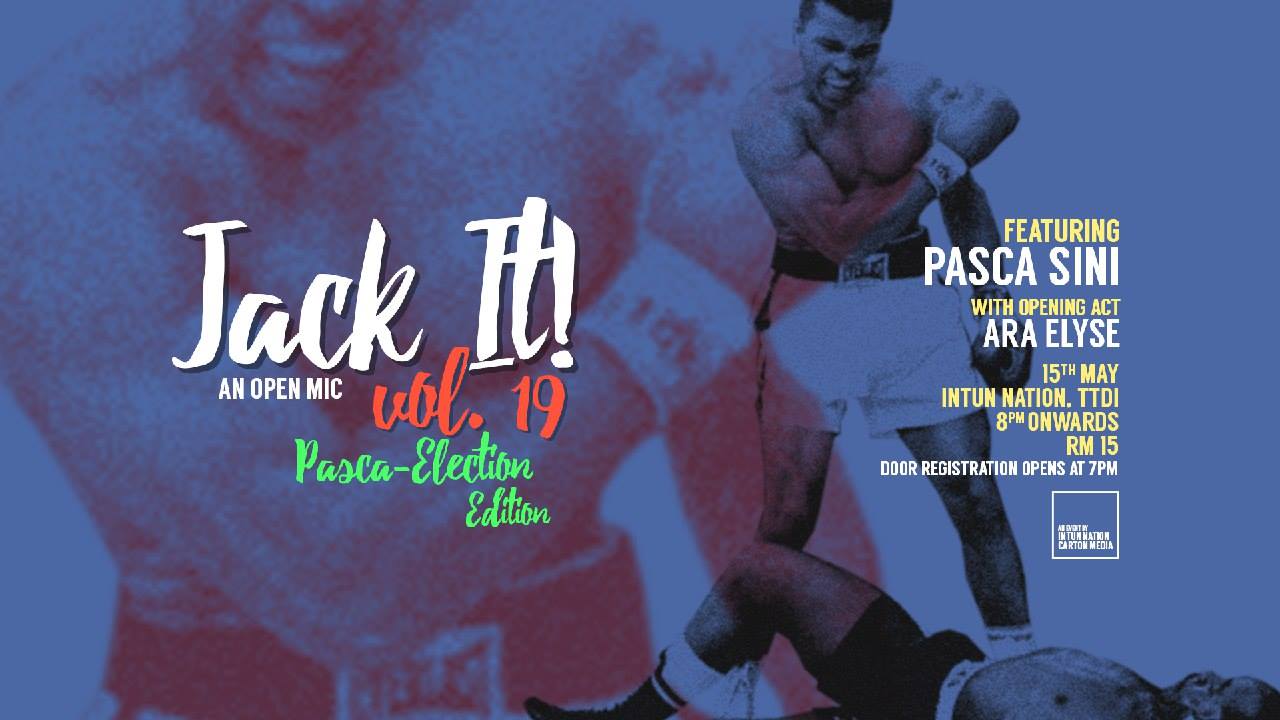 Jack it is an open mic for the ruthless, for the passionate, for the overdriven performers looking for a fix of the stage. It is also for the lepak crowd whose love is to celebrate ruthless, passionate, overdriven performers. Every show is a celebration at Jack It and every show is a lepak session and we #LepakHard!
In the usual spirit of Jacking It, we encourage performers to bring their art and register at the door for open mic slots. Each open mic performer gets 5-7 minutes on stage so please be sure to be mindful of your time. Don't forget to come early too – registration opens at 7pm
Featuring:
PASCA SINI
Pasca Sini is Aqmal, Syawal, Thoriq, Anwar and Zulfadly. The band formed in 2015 playing the first show in Aqmal and Syawals university in a battle of the bands competition. Later in early 2017, Pasca Sini started recording their first EP "Hardly Do I Find Myself Speechless, But You Have Rendered Me So" with producer Shaheir Jibin, which was released in September 2017. Following up, Pasca Sini has released their second EP titled "(Everything) Looks Cooler in Japanese" in March 2018. The band independently organized a tour (named Everything Looks Cooler Tour) to promote their second EP. At the moment, they are planning for the 2nd leg of Everything Looks Cooler tour tentatively to be in June and July 2018 consisting of 4 cities; Kuala Lumpur, Ipoh, Johor Bahru and Melaka.
Pasca Sini is heavily influenced by the new renaissance of pop punk scene in America and Europe having bands like Neck-
deep, State Champs and Pierce the Veil as major influence in their music. The band also is influenced by regional acts such as Chicosci (Philipines), Pee Wee Gaskins (Indonesia) and Hujan (Malaysia).
With Opening Act:
Ara Elyse
Once, she spent years digging her dreams out from the grave. Now, she hopes that the words "Ara Elyse" will not only represent herself, but also represent a generation of small emotions; growing big.