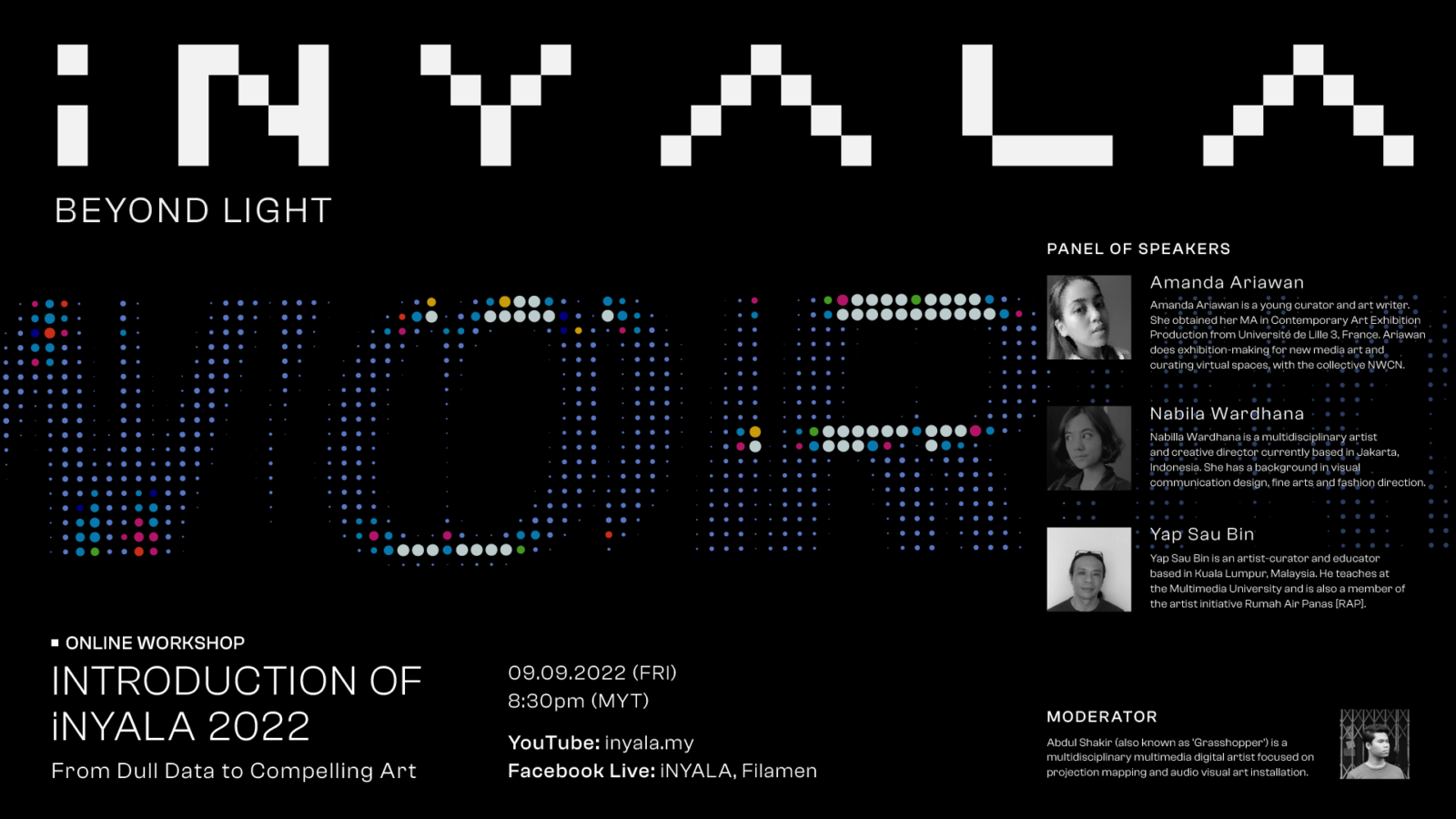 From charts to arts, your exploration into the art of telling stories through data begins here at iNYALA 2022's online workshop.
Join our first online workshop and get to know Helios Loo, the Founder of iNYALA and @abdulsha_k, the Co-founder of @wearefilamen as well as our fellow speakers who will be sharing about the perspective of art in this digital era.
Date: 9th September 2022 (Friday)
Time: 8.30PM – 10.30PM
YouTube: inyala.my
Facebook Live: iNYALA, Filamen

8:30PM – Introduction of iNYALA 2022 by Helios Loo and Abdul Shakir

8:50PM – Sharing Session by Panel of Speakers: Amanda Ariawan, Nabila Wardhana, Yap Sau Bin

10:00PM – Q&A Session

10:30PM – End of Session
👉 To know more about iNYALA 2022 Open Call and the competition brief, check out at https://inyala.my/
Drop your email at [email protected] for any queries you have.
See you this Friday and be sure to follow our Instagram @inyala.my for updates!