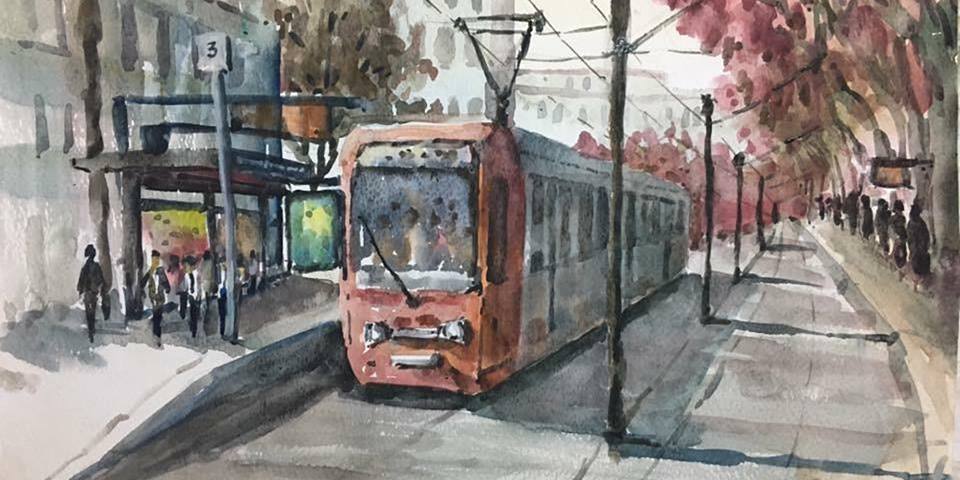 All students will receive a palette of 26 Mission Gold Colors that can be brought home after the class. Students will need to bring their own brushes for the class. Watercolor paper will be provided. If you do not have any of the required materials, they can be purchased at the store at a 10% discount on the day of the workshop. The instructor will also advise on suitable materials available in store. If you have any questions about the existing materials you have, do bring them along and he will guide you along as well.
* This class may get messy, we advise that you do not wear light colors
What you will learn at this intermediate class:
1) Composition – the instructor will teach students how to use composition in their artwork
2) Perspective – how to draw things according to the correct proportion and perspective
3) Depth Management – Techniques on how to built depth ( which objects are in front, middle and far away )
Workshop Itinerary:
10.30am Introduction of artist
10.40am Art composition introduction
11am Perspectives theory + practice
12pm Depth management
12:30pm to 1pm Break
1pm Sketching of Artwork
1:30 pm Begin painting and demo
3:30pm Sharing session
4pm Dismiss
About the Instructor:
Brian Tai is not only a talented artist but also a math/physics tutor with over 26 years of experience in watercolor, acrylic and oil painting.
Event Dates
Venue
Website
Tickets Link