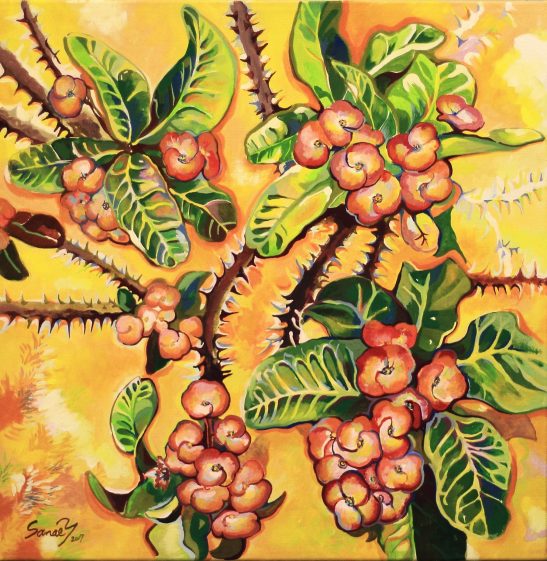 INSPIRATIONS FROM MALAYSIAN TROPICAL PLANTS
As my children has grown up, I have more time to look back at my life.
I began thinking about what I can do in the rest of my life. I feel a strong desire
that I want to create something more meaningful in my life. Painting
was only for myself before. Just recently, I hope my painting may inspire
peaceful, warm and happy feelings, and become a precious piece to someone else.
By putting my heart into the painting, it can touch people who see it.
What I love most as my subject is Malaysian vibrant tropical wildlife
Some plants like the sunshine and some plants sparkle with their unique color in a shade.
Each grows up freely under the powerful tropical sun. Even after fifteen years
since I came to Malaysia, it amazes me that I still encounter some unique flora and fauna
that I have never seen before. Their beauty always fills me with admiration.
I will draw more paintings with all the inspiration that I receive from
rich and vital Mother Earth here in Malaysia.