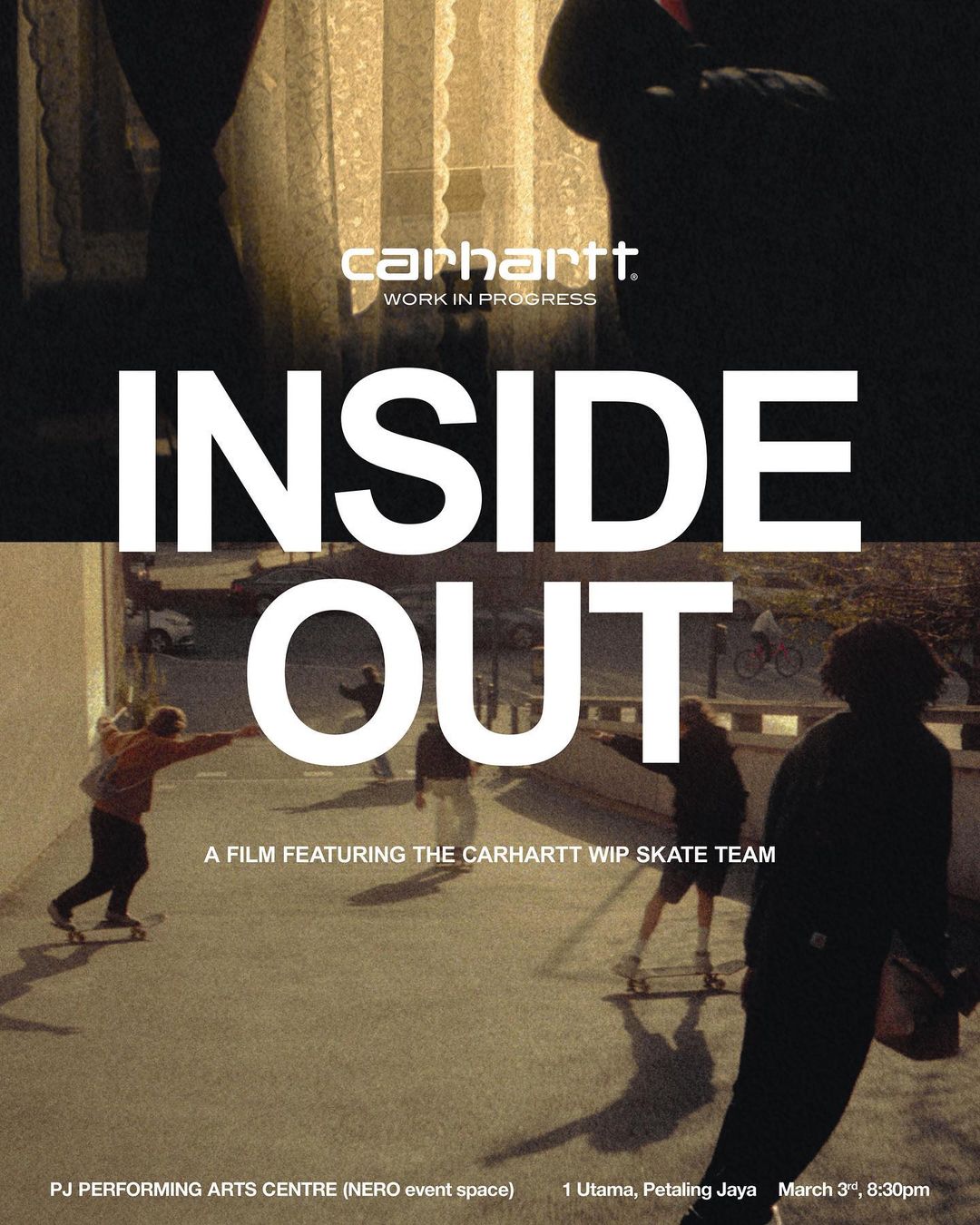 Looking for something different? Only a few days left to catch Carhartt WIP Malaysia's photo exhibition with photos taken in Madrid during the filming of INSIDE OUT. Exhibition ends on 6th March 2022.
INSIDE OUT is a full-length skate film that has been two years in the making. Featuring Carhartt WIP team riders across a slew of European cities, INSIDE OUT immerses the viewers in their everyday lives and the chaotic processes that lie behind every skate film.⁠
This free photo ehxhibition is open from 10am to 10pm (Sun-Thurs) and 10am to 10.30pm (Fri-Sat).
Director: @joaquimbayle⁠
Poet: @soft_yakka⁠
DOP: @marquesangelo⁠
Camera operator: @bataaard ⁠
Colorist: @eudesquittelier⁠
Sound design: lifepassfilter ⁠
Re-recording: Martin Delzescaux⁠