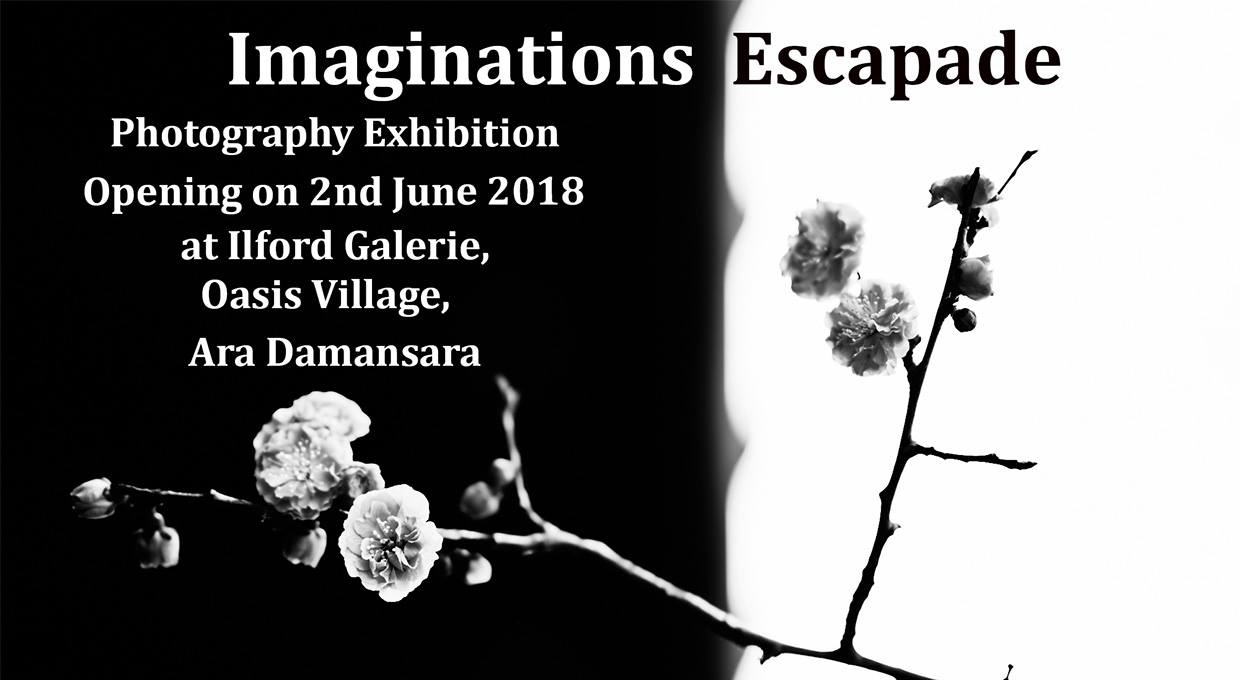 Please to announce and invite all my friends and followers to my 3rd exhibition Imaginations Escapade at Ilford Gallerie Malaysia. This nature themed exhibition is a collection of photographs imagined and preconceived through self reflection and experiences during my escapades into various places..
Opening will be on 2nd June 2018 at 2:30pm. A walkthrough of the exhibit is scheduled at 3:00pm and 4:15pm.
The exhibits will be on display until 30th June 2018.
Gallery hours are opened on Monday to Saturday 10:00am – 2:00pm and 3:00pm to 7:00pm.
For viewing on Sunday and beyond gallery hours, please call to make arrangements.