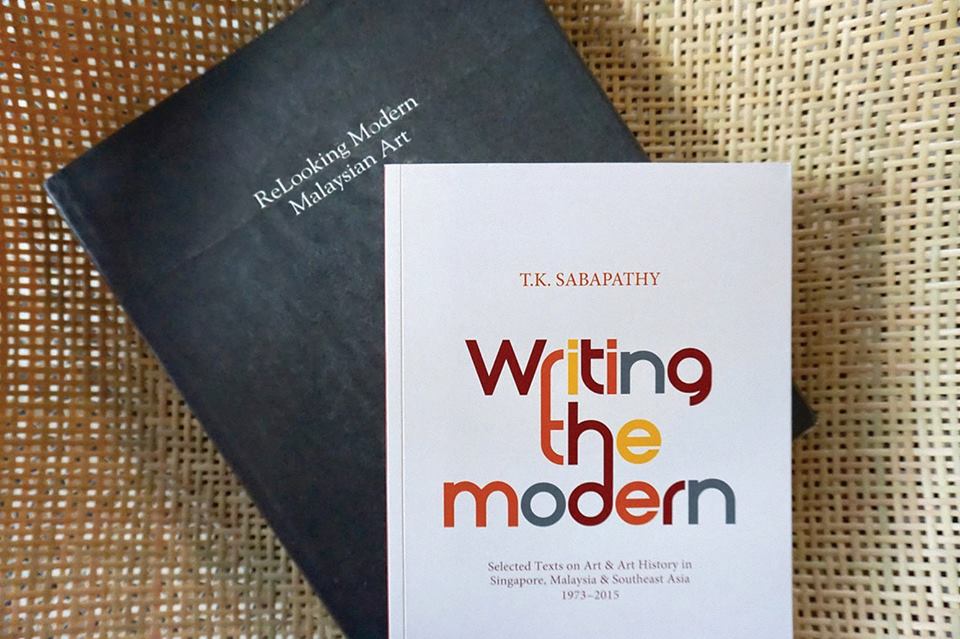 ILHAM ART WRITING WORKSHOP
26 MAY 2018 ONWARDS (Specific dates below)
Interested in writing about art? Whether you're experienced or new to the field, practice is essential to writing; what also really helps is feedback and support. The ILHAM Art Writing Workshop offers participants an experience in developing their writing skills, appreciating the craft of art writing and learning more about contemporary art discourse. Participants will complete the workshop by writing a short (800-word) review, as well as other writing exercises.
Starting 26 May 2018, workshop participants will meet for four 3-hour sessions, concluding on 14 July 2018. (Dates for workshops are 26 May, 9 June, 23 June, and 14 July 2018).
In the first session, participants will look at "Patani Semasa", the current show at ILHAM Gallery, and, working in pairs, will write a dialogue text on their impressions of the exhibition.
The second session will be a seminar that looks at arts discourse – including art history, criticism and reviews. What makes a good art review? How are reviews different from art criticism or history? And what do you need to know about contemporary art if you want to write about it?
The third session will involve participants planning and writing their reviews, and finally, for the fourth session, participants will convene to discuss their completed assignment, and give each other feedback.
Fees per participant for workshop: RM250
BENGKEL PENULISAN ILHAM
Berminat menulis tentang seni? Tidak kira masih baru atau sudah berpengalaman, latihan ialah perkara paling asas dalam penulisan; dan ia memerlukan pandangan dan sokongan yang membina. Bengkel Penulisan ILHAM menawarkan peluang menimba pengalaman untuk mengasah kebolehan, menghargai seni penulisan dan mempelajari mengenai wacana-wacana seni kontemporari. Peserta-peserta akan melengkapkan bengkel ini dengan menghasilkan sebuah ulasan pendek (800 patah perkataan), dan juga mengikuti latihan-latihan penulisan yang lain.
Peserta-peserta akan mengikuti empat sesi yang setiapnya berlangsung selama tiga jam, bermula pada 26 Mei 2018 dan berakhir pada 14 Julai 2018. (Tarikh untuk bengkel ialah pada 26 Mei, 9 Jun, 3 Jun dan 14 Julai 2018).
Sesi pertama peserta-peserta akan melihat pameran terkini ILHAM, "Patani Semasa" dan menghasilkan teks dialog berdasarkan pandangan terhadap pameran secara berpasangan.
Pada sesi kedua pula, peserta-peserta akan menyertai seminar yang membincangkan wacana-wacana seni – termasuk sejarah seni, kritisisme dan ulasan. Bagaimanakah sebuah ulasan yang baik? Apa yang membezakan ulasan dari kritisisme seni atau sejarah? Apa yang perlu diketahui jika hendak menulis tentang seni kontemporari?
Sesi ketiga akan melibatkan peserta-peserta merancang dan menulis ulasan mereka, dan pada sesi keempat, kesemua peserta akan berkumpul dan membincangkan tugasan yang telah siap dan saling memberi pendapat sesama peserta.
Yuran penyertaan: RM250