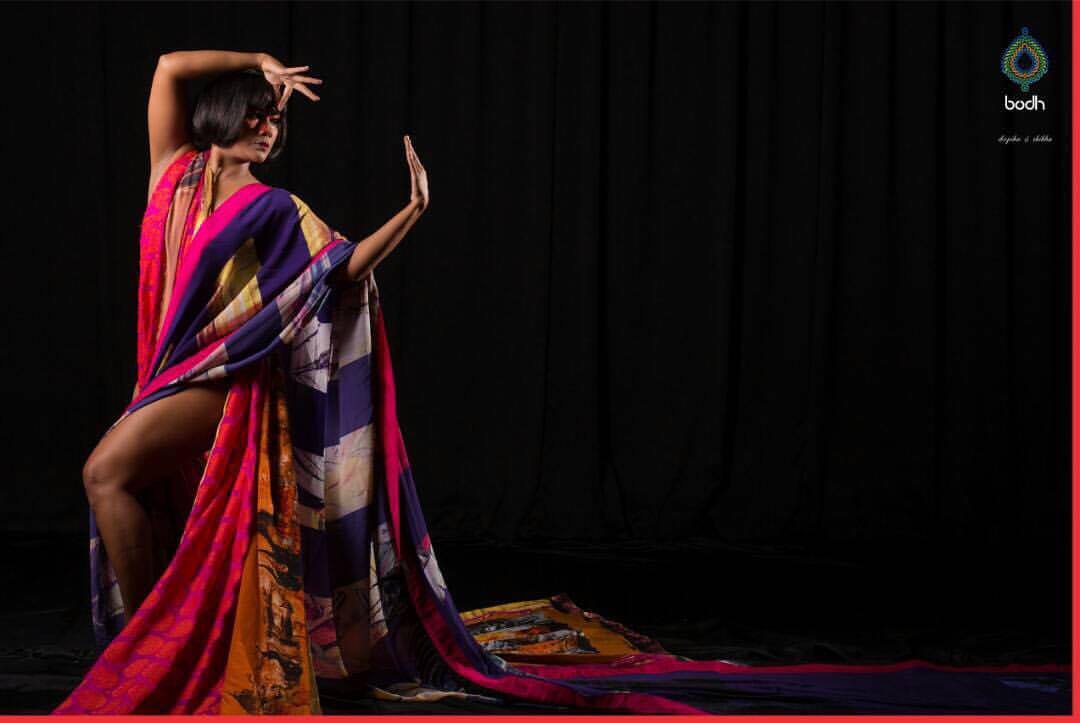 Venue: ILHAM Gallery, Level 3, ILHAM Tower, No.8, Jalan Binjai, Kuala Lumpur
Date: 7 October 2017
Time: 3PM
The ILHAM Gallery Gift Shop is pleased to present the launch of 'bodh', an eclectic collection of sarees inspired by paintings by artists Deepika Gupta and Shikha Grover. The launch will be held at Level 3, ILHAM Gallery on 7 October 2017 at 3pm.
The Saree has been beautifully described as the most sensuous adornment for women. So many designers through the ages have been inspired by the six yards of flowing fabric and have interpreted the saree in their own way. This is the first time, though, that someone has tried to bring the Saree out of its usual boundaries and present it as a work of art. Taking actual canvases painted by Deepika and painstakingly converting each brushstroke into an amazing digital landscape, Shikha has created designs where the weaver's silk and the artist's brush come to life together in a breath-taking explosion of colour and harmony.
"We started 'bodh' with a dream that every woman should possess a truly unique, and personal, piece of art", say the two artists. Just as the Sanskrit word 'bodh' means awakening, the 'bodh' Saree is likely to awaken strong feelings of desire, and passion. Each Saree has been individually designed and put together with the help of master craftsmen. Combined with the finest ikats, brocades, jamdanis, kora & kalamkari, this collection is about the intermarrying of art and revival of Indian textile. A piece of art that will not only look good when it is worn but one that will bring true happiness to its owner, for the sheer joy of possessing it.
As part of the launch, the two artists will be speaking about the process and the inspiration behind 'bodh'. The sarees will be on display and will be available for sale.