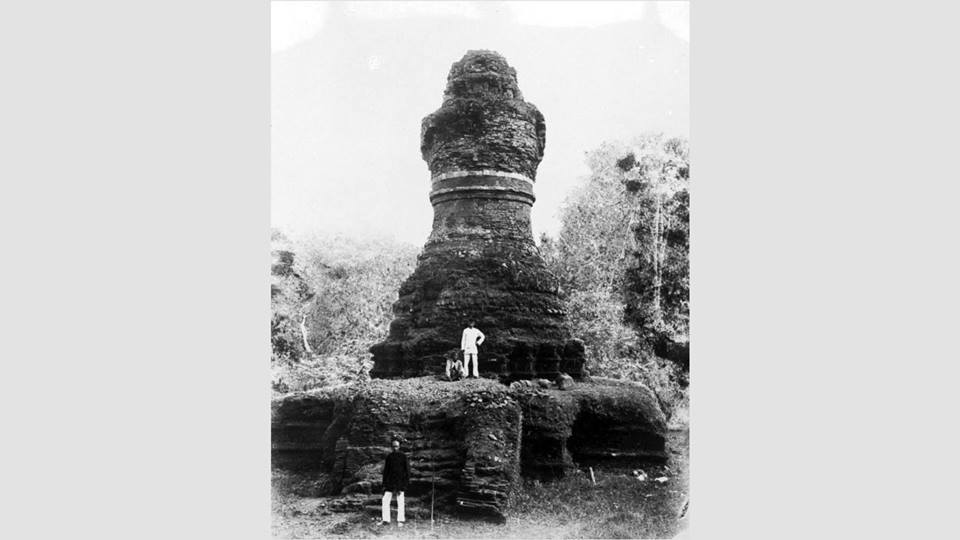 ILHAM CONVERSATIONS
MALAY BUDDHIST RELIGIOUS ARCHITECTURE AND CULTURAL FORMS ALONG THE STRAITS OF MELAKA AND THEIR TRANSLATION IN MOSQUES AND ISLAMIC FUNERARY ART
Imran bin Tajudeen
Assistant Professor, Department of Architecture
National University of Singapore
8 SEPT
3:00PM
From about the 5th to the 13th century, a number of Buddhist complexes, still extant as ruins today, were built at various sites in Sumatra and the Malay Peninsula up to the Isthmus of Kra. The major Malay kingdoms of the Straits issued inscriptions in both Old Malay and Sanskrit, some of which provide evidence on Buddhist creeds. Through a comparative look at motifs and architectural forms as well as nomenclature in the different sites within the Malay-speaking Straits region and their neighbours, this special presentation by Imran bin Tajudeen discusses whether it is possible to speak of Malay forms of Buddhist architecture and culture, and examines their echoes and traces into the period of Islamic conversions, particularly in mosques and funerary art.
Image: Stupa (Candi Mahligai) at Muara Takus temple complex, upper reaches of Kampar Kanan River, Riau province, Sumatra, Indonesia. c. 1889 Tropenmuseum collection, No. 10016129.
BICARA ILHAM
SENI BINA KEAGAMAAN DAN CIRI-CIRI BUDAYA MELAYU BUDDHA DI SEPANJANG SELAT MELAKA DAN PENERAPANNYA KE ATAS MASJID DAN SENI PENGEBUMIAN ISLAM
Imran bin Tajudeen
Pensyarah Kanan, Jabatan Seni Bina
Universiti Kebangsaan Singapura
8 SEPT
3:00PTG
Dari kira-kira abad ke-5 hingga abad ke-13, beberapa siri bangunan Buddha, yang runtuhannya masih ada sampai ke hari ini, telah dibina di pelbagai tempat di Sumatera dan Semenanjung Malaysia sehingga ke Segenting Kra. Kerajaan-kerajaan Melayu yang penting di sepanjang Selat Melaka pernah menghasilkan tulisan-tulisan atau inskripsi dalam bahasa Melayu Lama dan juga Sanskrit. Sesetengah tulisan itu membuktikan kewujudan kepercayaan agama Buddha. Dengan membuat perbandingan ke atas motif-motif dan bentuk-bentuk serta istilah seni bina di pelbagai tempat yang menggunakan bahasa Melayu di sepanjang Selat Melaka dan kawasan-kawasan sekitarnya, pembentangan oleh Imran bin Tajudeen ini membincangkan sama ada boleh atau tidak diperkatakan tentang seni bina dan budaya Buddha yang mempunyai ciri-ciri Melayu. Pembentangan ini juga menjejaki kesan dan pengaruh ciri-ciri ini di era kedatangan Islam, khususnya dalam pembinaan masjid dan seni pengebumian.
(Insert stupa photo, caption: Stupa (Candi Mahligai) at Muara Takus temple complex, upper reaches of Kampar Kanan River, Riau province, Sumatra, Indonesia. c. 1889 Tropenmuseum collection, No. 10016129. / Stupa (Candi Mahligai) di kompleks kuil Muara Takus, hulu Sungai Kampar Kanan, wilayah Riau, Sumatra, Indonesia, sekitar 1889 Koleksi Tropenmuseum, No. 10016129)
Gambar: Stupa (Candi Mahligai) di kompleks kuil Muara Takus, hulu Sungai Kampar Kanan, wilayah Riau, Sumatra, Indonesia, sekitar 1889 Koleksi Tropenmuseum, No. 10016129)