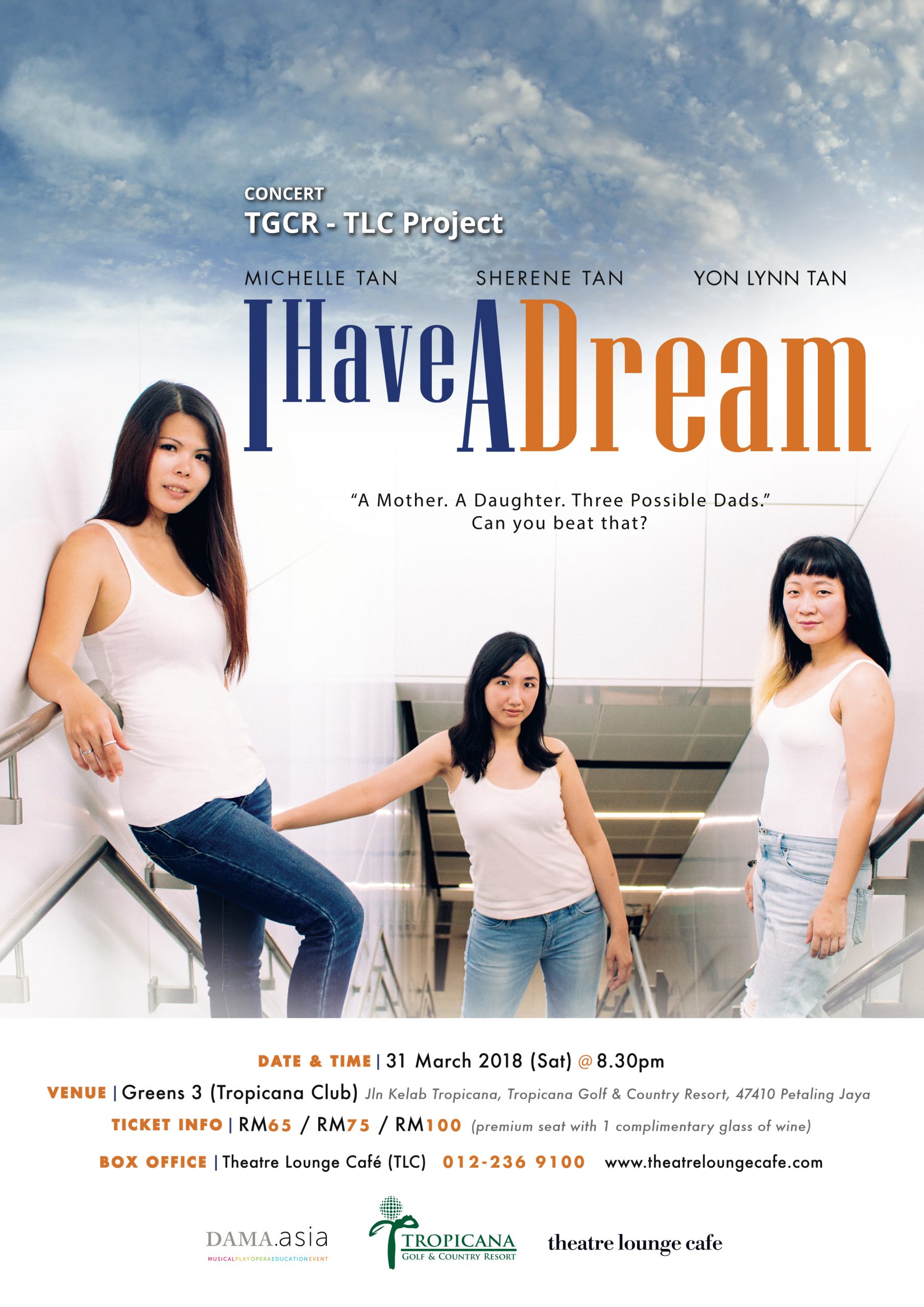 "A Mother. A Daughter. Three Possible Dads."
Can you beat that?
Join us for a fun night out with great music and good vibes as we regale you with the story of a girl out on a quest to discover the father she's never known.
Carried by the three Tans (Michelle Tan, Sherene Tan & Yon Lynn Tan), offering a different perspective on a well-known story.
For one night, and one night only.