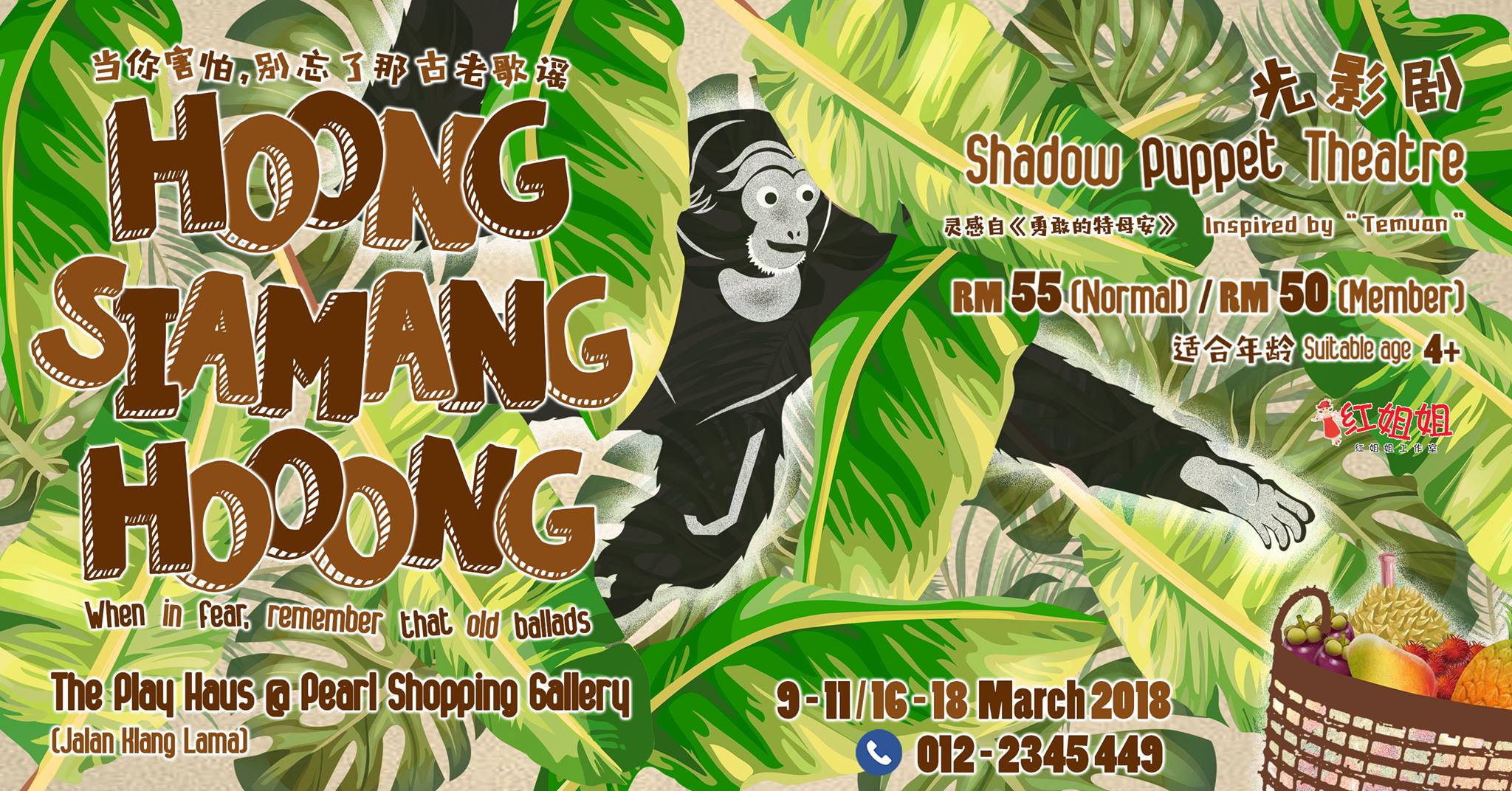 When in fear, remember that old ballads.
Presented & Produced by Hongjiejie Work Station
Director • Chang Wei Loy
Co-directors/creators • Amelia Tan, Liang Ka En
Cast • Liang Ka En, Low Wai Kei, Ng Yuan Ci
【Synopsis】
A brave and spirited couple set off for an adventurous journey through the dense and dangerous rain forest, searching for the legendary peak of a distant mountain with fruit-laden trees of all sorts and animals of prey in abundance. When the husband and wife got to the destination they were met by a gargantuan ape, the Guardian of the Mountain.
Can wit and courage save the day?
Is there a way to bring home the bounty of fruits?
The story is an adaptation of the beautiful Temuan folklore. An indigenous ethnic group of Peninsular Malaysia, the Temuan people live in a world of nature spirits fuelled by their colourful imagination. The delightful interplay of light and shadow brings out the amazing relationship between Man and Nature. This story is about to encourage children to overcome their fears.
【Venue】
The Play Haus @ Pearl Shopping Gallery (Jalan Klang Lama)
【Tickets】
RM 55 (Normal) / RM 50 (Member)
【Facebook】
https://www.facebook.com/events/210711992828242/
【Online Booking】
https://goo.gl/w5kGXi
【Suitable Age】
4 +
【Ticketing Hotline】
012 – 2345 449