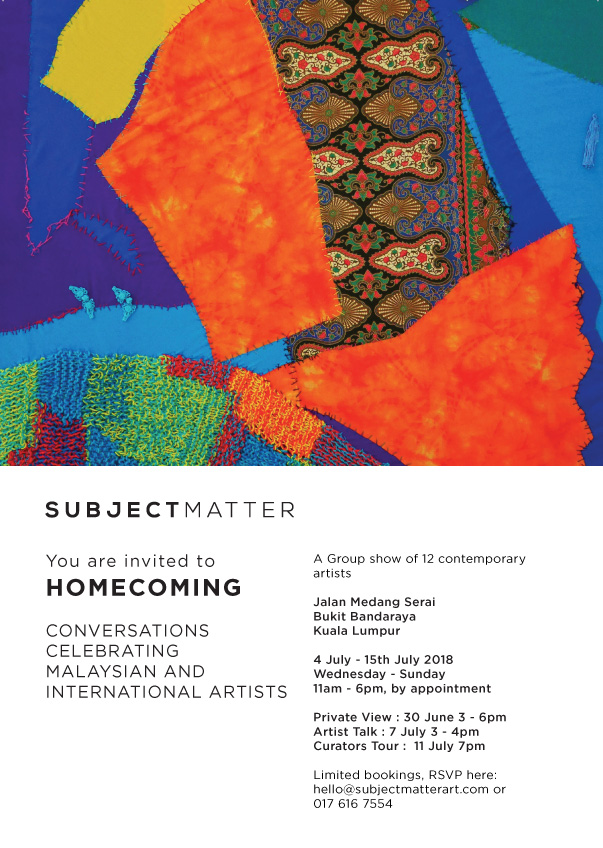 CONVERSATIONS CELEBRATING MALAYSIAN AND INTERNATIONAL ARTIST
Taking the spontaneous, expressive canvases of renowned Malaysian artist Hock-Aun Teh as a starting point, Homecoming presents voices both new and old, from Malaysia and abroad.
The artist not just includes Hock Aun Teh's artwork, but also Juan Wang, Jenny Woods, Aigli Andrisopoulou, Lyn + Tony, Matthieu Venot, Caroline Fraser, Yiyun Yan, Silian Ma, Sofia Haron, Nadirah Zakariya, and Bee Chee Chang.
Locating the exhibition in the home of curator Liezel Strauss was a deliberate move: she is passionate about encouraging more people to live with art in their homes. Liezel co-founded the gallery Subject Matter in 2011, and she has spoken internationally on the positive value of art in our homes and lives.