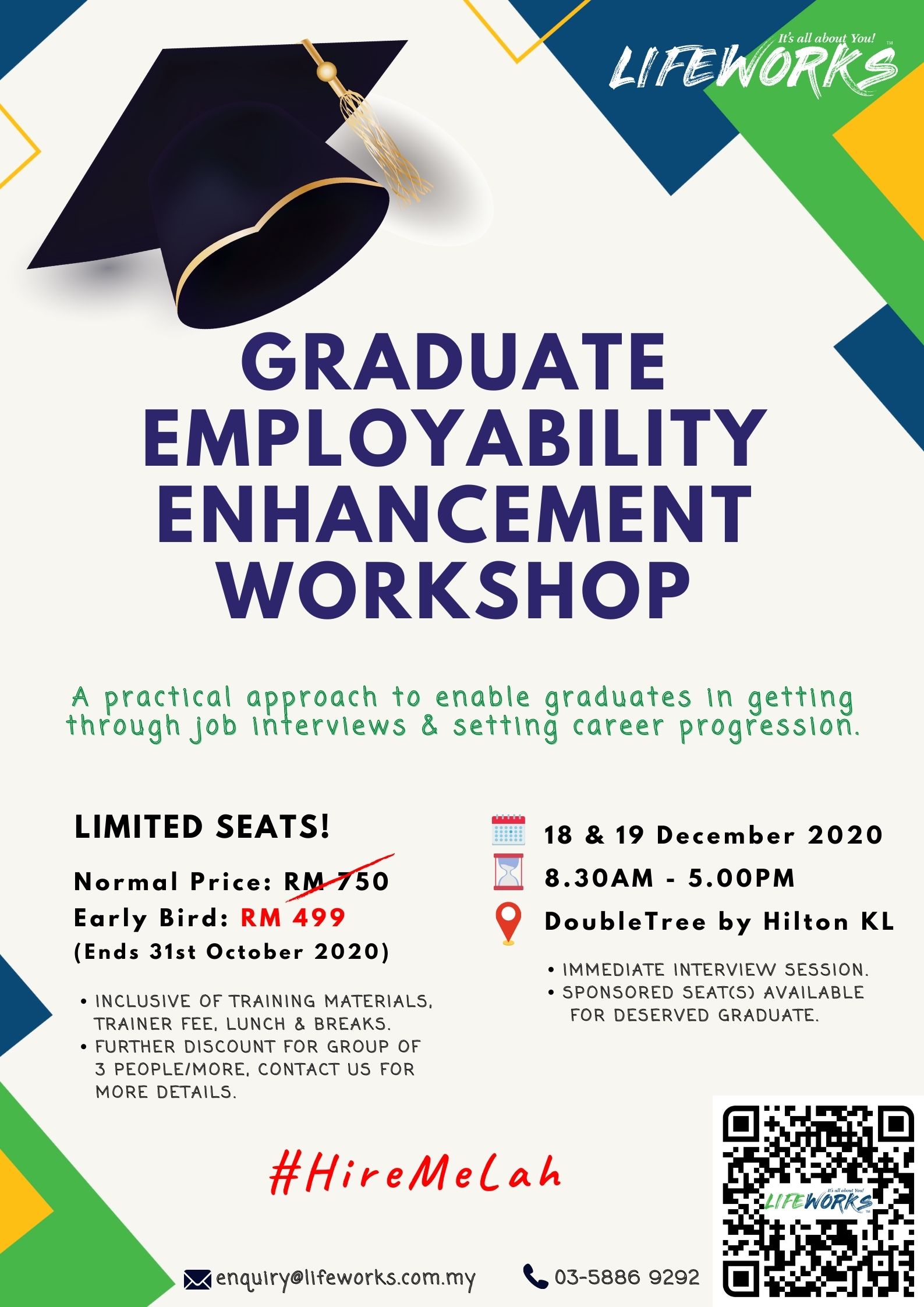 Lifeworks Consulting is here to help graduates in cultivating a career-ready mind-set. In collaboration with Intelek Talent Solutions/Intelek Staffing Services, we are here to give an inside look to the recruitment process and what industries are looking for in graduates.
What will we cover?
• Resume writing
• Job Portals
• Presentation
• Networking
• Characters
NOTE: Graduates will also have an opportunity to be interviewed by Intelek's consultants and be offered a job.
Limited seats available. First Come First Serve! ✨
Psst! If you can't afford it, we have sponsored seat(s) to offer. Contact our crew for more details & tell us why you deserve a seat!