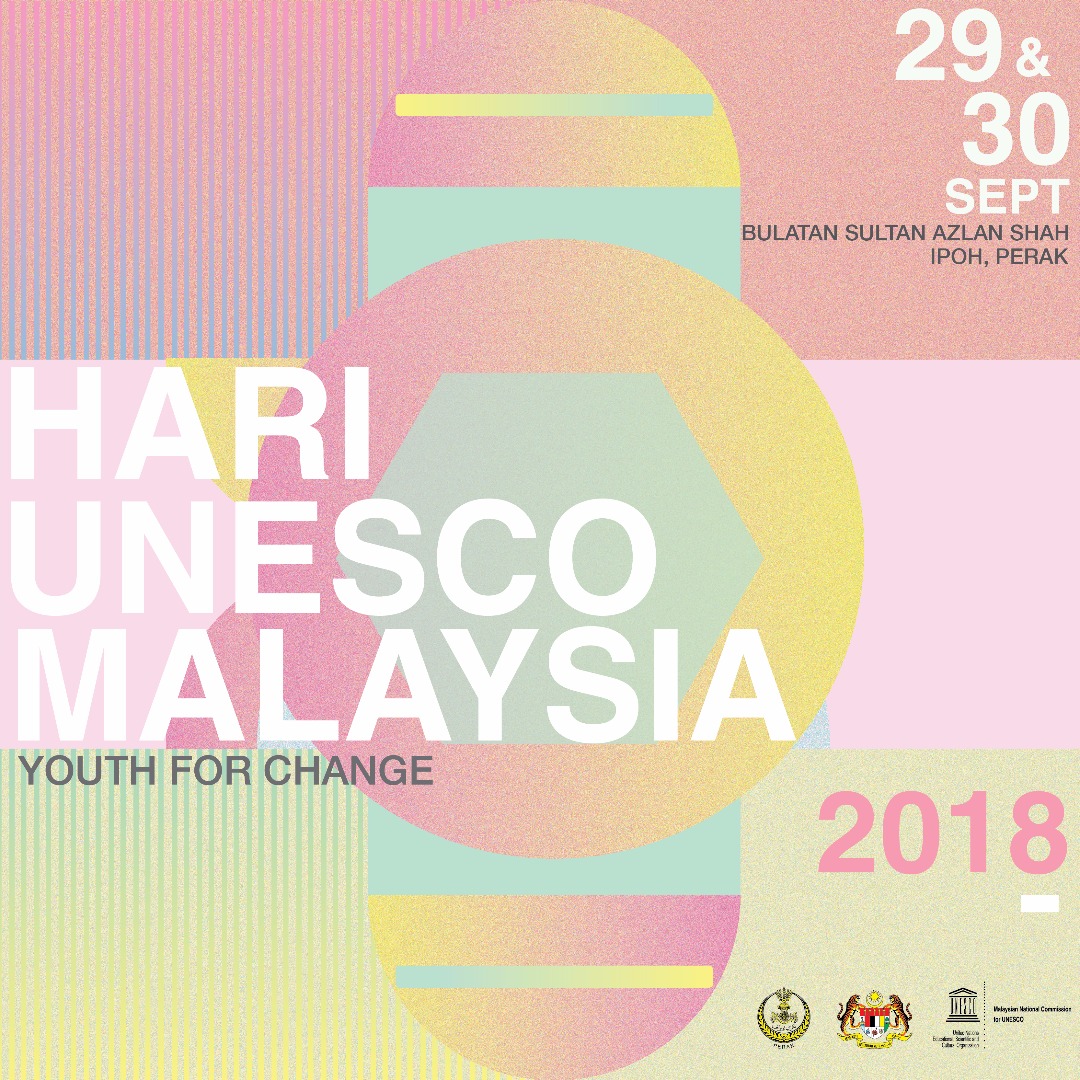 Hari Unesco Malaysia 2018
Be the change you want to see at Hari UNESCO 2018!
Organized by the Malaysian National Commission for UNESCO, in partnership with Persatuan Kakiseni, supported by the Perak State Government.
With the theme #YouthForChange, all activities, exhibitions and booth revolve around the Sustainable Development Goals outlined by the United Nations for the youth to take action and make a difference in their community and beyond.
Watch out for this page for the list of performances and the many activities lined up!
Free admission!
——-
Ambil tindakan dan buat perubahan di Hari UNESCO 2018!
Dianjurkan oleh Suruhanjaya Kebangsaan UNESCO Malaysia, dengan kerjasama Persatuan Kakiseni dan disokong oleh Kerajaan Negeri Perak.
Dengan tema #YouthForChange, semua aktiviti dan pameran dipersembahkan melalui Matlamat-Matlamat Pembangunan Lestari yang digariskan oleh Pertubuhan Bangsa-Bangsa Bersatu bagi generasi muda mengambil tindakan membuat perubahan untuk komuniti dan persekitaran mereka.
Pastikan anda ikuti berita terkini mengenai senarai persembahan, dan pelbagai aktiviti-aktiviti menarik di Hari UNESCO Malaysia 2018!
Masuk adalah percuma!