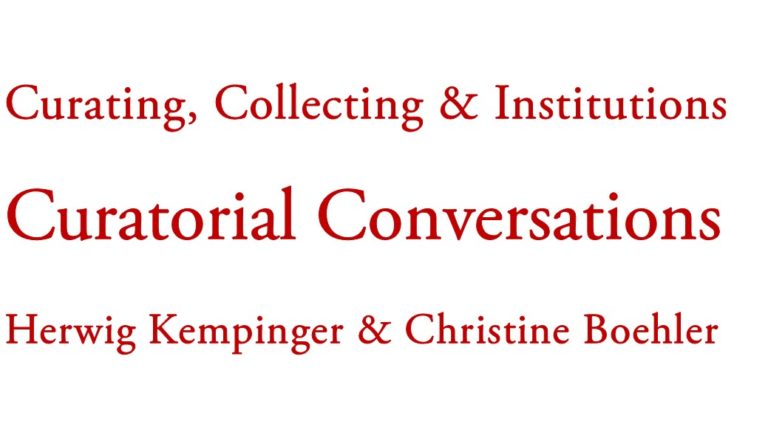 Clear, simple and expert insights on how leading curators select works for projects and exhibitions; art practise; institutional leadership, collection and development. Suitable for ALL!
HERWIG KEMPINGER is currently President of the Association of Visual Artists Vienna Secession. Working mainly in photography, he has exhibited internationally since 1994 and awards include the Fine Arts Prize of the City of Vienna (2010) and the Austrian Art Award (1992). Kempinger's international exhibitions include Neuen Galerie, Graz (2008), Museum der Moderne Salzburg (2006) and Biennale São Paulo (1994). In 2007, Lentos Kunstmuseum dedicated a comprehensive retrospective to his work.
CHRISTINE BOEHLER  is an Austrian curator, with broad experience in institutional management. She has set up internationally acclaimed funding systems for arts and culture, initiating and realizing exhibition and publication projects, developing lasting partnerships, art awards, residencies and university programs. She founded and curated Literatur + Medien, a project involving digital luminous walls with texts of Austrian writers, between 1996 and 2015. She was the founding director of the culture program at the Erste Foundation, an Austrian association which aims to promote Central, East and Southeast European art, by collecting artworks which played a significant role in the European art history. She went on to become Director of Development at Thyssen-Bornemisza Art Contemporary, developing international museum projects.
Moderator: Sharmin Parameswaran, Curator
4:30pm Refreshments, 5:00pm-6:00pm Program. FREE ADMISSION!