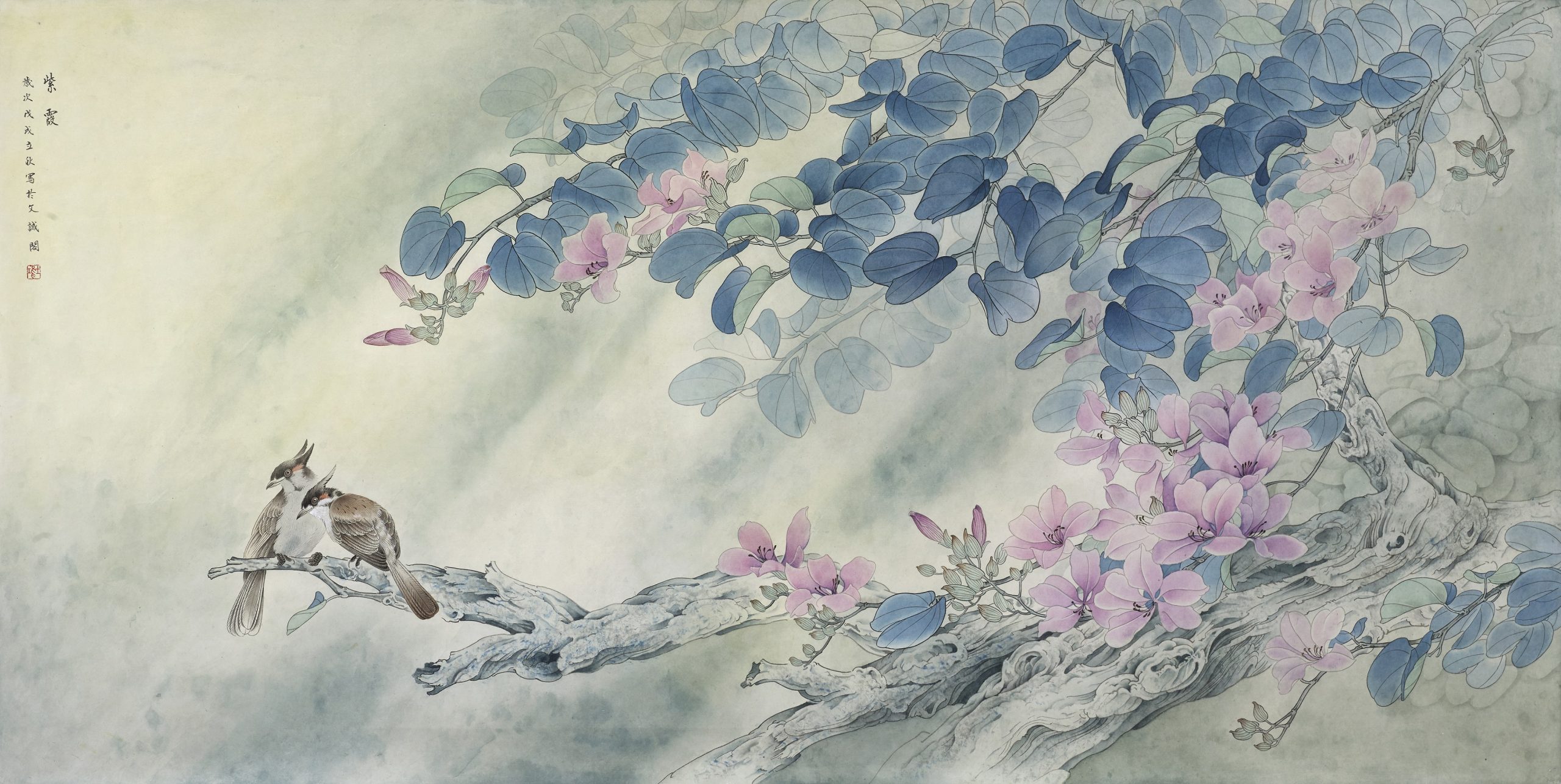 "Guān Zhǐ 觀止 2018 Gongbi Art Exhibition" is a joint exhibition of Chinese meticulous paintings (Gongbi) between Mr. Quah See Hoong, an acclaimed Malaysian Gongbi artist, and his students.
The exhibition showcases approximately 120 pieces of handpicked artworks produced in the classical style of Chinese meticulous painting from the Song dynasty, which includes elegant silk fans, intricate paintings of flowers and birds, outdoor sketching in the Chinese Outline Drawing (Baimiao) style.
Being one of the largest Chinese Gongbi art exhibition ever held in Malaysia, the event aims to introduce and promote the essence and elegant style of this 2,000-year-old art form to the public.
The Gongbi art is displayed in a refreshing way through novel presentation style, guided by scholastic appreciation of this exquisite art form.
Organizer is also careful in preserving the spiritual value and traditions of the Gongbi art in this not-to-be-missed exhibition.
*Gongbi art is a traditional Chinese meticulous brush painting characterized by fine brushwork and close attention to detail with exquisite and expressive colors.
*Guān Zhǐ means endless charm.
Dates: 18 October – 4 November 2018
Hours: 11am – 6pm on Tuesdays to Sundays, closed on Mondays and public holidays
Opening Reception: 21 October 2018, 2pm – 6pm
Address: OACC (Oriental Art & Cultural Center), No.10 & 12, 2nd & 3rd floor, Yayasan Elken, Jalan 1/137C, Batu 5, Jalan Klang Lama, 58000 Kuala Lumpur, Malaysia.
*Free admission
Event Dates
Venue
Website