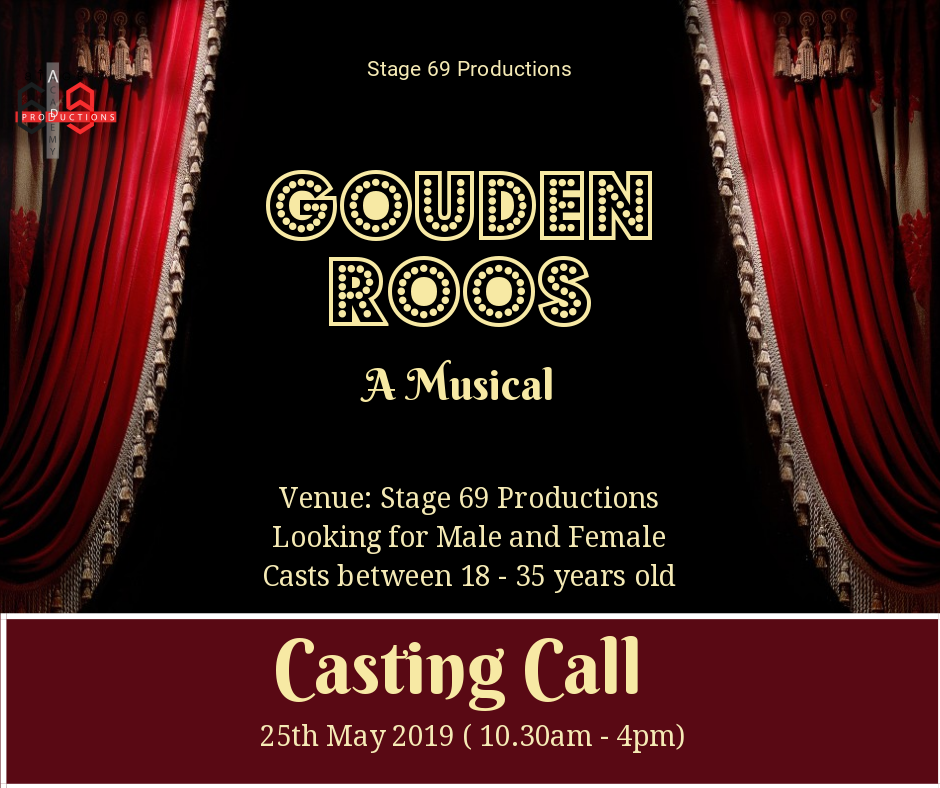 Our company, Stage 69 Productions is holding an audition for our upcoming original musical, Gouden Roos A Musical. This will be our third staging. We are looking for talented actors to come for audition, we welcome aged 18 – 35 years old.
Actors must be free to start rehearsal in June 2019. 4 times 1 week. Weekdays night and weekends. Prefer having stage performance background and experience. Willing to travel to Stage 69 Productions (USJ21, Subang Jaya) for rehearsals. Able to speak English fluently and able to sing and dance. This is not a heavy dance musical so no worries if you are only good in singing and acting.
To book your audition slot, please kindly contact Shen at +60187694522 for audition info and materials. No walk-ins. Thanks!