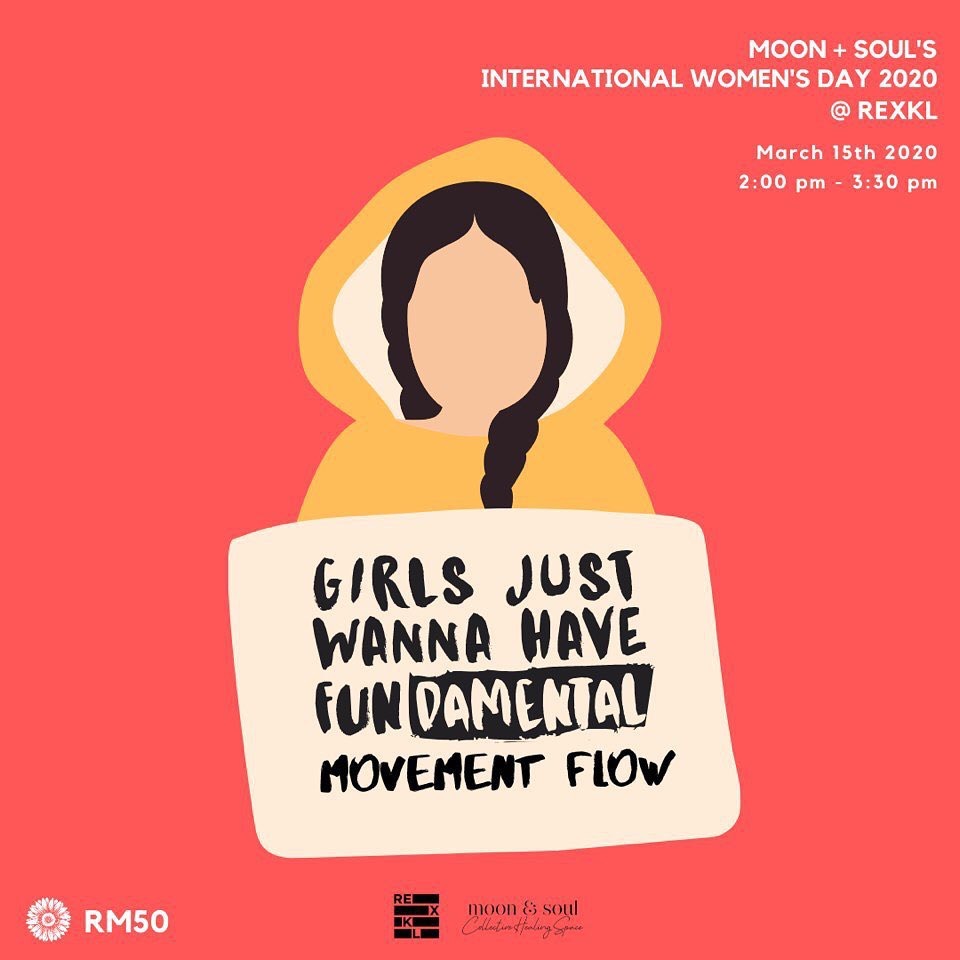 In conjunction of International Women's Day – join Vanessa in this fun movement session exploring what is means to feel at home in your body and to feel all of its sensations (emotional and physical) through fundamental body mobility and motions. We will explore in a safe space how to reconnect to the elements within you and to listen and communicate with your body.
This session also encourages you to explore healthy body embodiment through various expression exercises and improvisations. This beginner movement workshop is open to women of all ages, races, beliefs or level of experience. Come in comfortable clothing that allows room for easy body movement.
P/s : Bring your own yoga mat!
DM us at or drop us a Whatsapp at +60165832655 to save your space. Early bird ends on March 10th so sign up soonest. See you there!