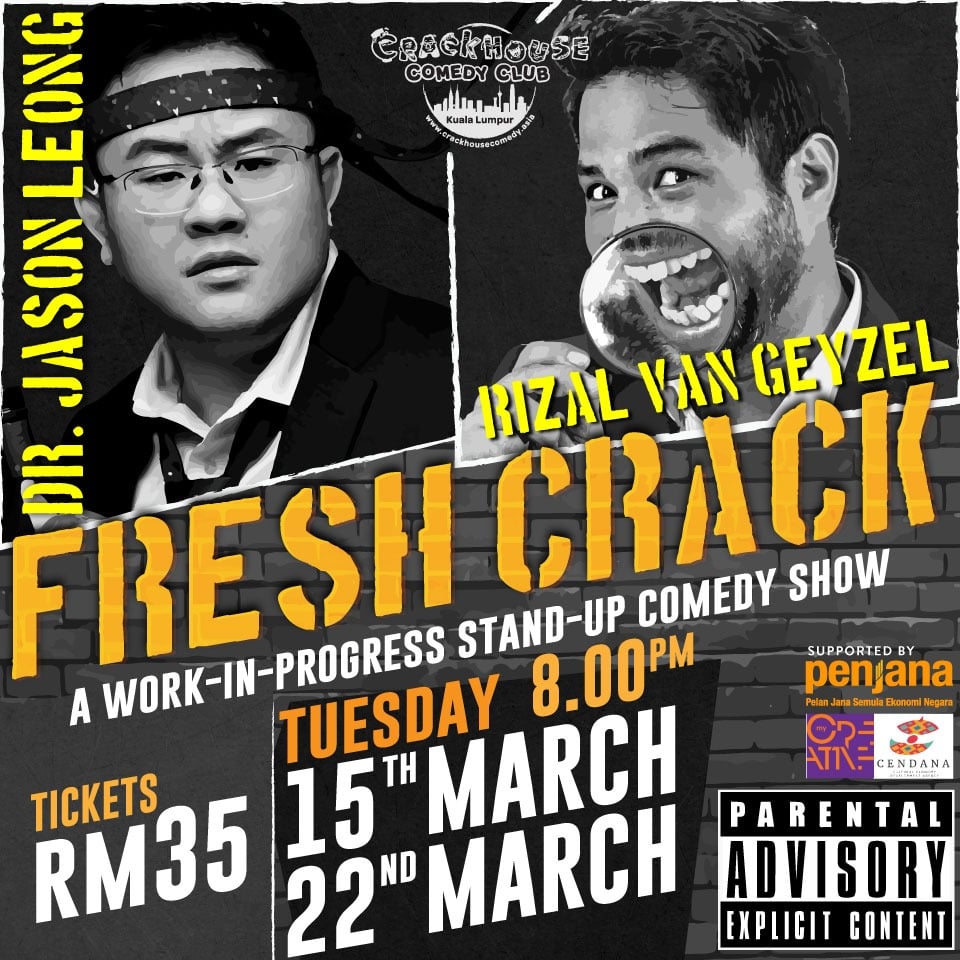 Fresh Crack featuring Dr. Jason Leong & Rizal van Geyzel! Happens Friday at 8pm!
Come and watch Dr. Jason Leong, Rizal van Geyzel & other headliner comics, who usually grace our stage to packed crowds and jokes that have toured the world, try BRAND NEW material!
You can be part of comedy history as headliners plus special invited friends bring their notes to stage, and ask you to judge their new ideas. If you think it's funny: great! You'll be one of the first to see material that'll end up on TV. Think it's terrible? Great, you will help put that joke to bed forever.
Save RM5 when you book direct via WhatsApp