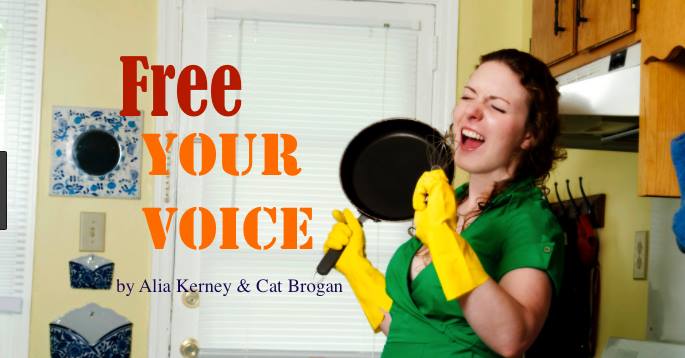 Creating song and words can make us bleed what is locked up inside as well as awakening and inspiring us. Alia and Cat will help you understand the healing power of writing, singing, spells, incantations and chants. These practises have a transformational effect on all aspects of our lives. Sound carries a vibration that is invisible to the conscious mind but affects the body on a cellular level. Manifest your deepest desires, travel to the innermost parts of your soul, heal, grow and expand as your roots go deeper and your branches reach higher.
In this workshop, you will be taken through soul writing exercises with Cat Brogan, allowing your inner writer to reveal itself. Alia Kearney will bring in the sound healing aspect to bring your writing deeper for healing and self actualization. Together, we will work to awaken your true potential so that you will leave the workshop a better person than when you entered.
The workshop combines life writing and sound healing that is accessible to all levels. Unleash your inner writer during an encouraging creative writing workshop with award winning Cat Brogan. Discover your creative side and uncover how to express your thoughts and ideas in a clear and evocative way. Practicing writing and singing together can ignite your creative fire and liberate your authentic voice and deepest truths.
When you free your voice, you step into your power, illuminating your subconscious and connect with your creativity.
About Alia Kearney
Alia is a natural born Psychic and Mystic who spent most of her childhood speaking to the fairies and her guides. She always had a strong pull towards mysticism and found it difficult to fit in on earth until she found her calling in Wicca during her early teens. Since then, so many magical doors opened for her as she delved into the world of Meditation, Astral Projection and White Magick.
It was during this period when a Greek Moon Goddess of Healing came to her during meditation and gifted her with a healing star, informing her of her soul's journey to become a healer in this life. Her formal training began in 2006 when she discovered Sound Healing with Patricia Athena. Being a trained singer, it fit her like a glove and since then she has been growing and learning through collaborations, life lessons and healing experiences.
She decided to pursue formal education in Psychology, graduating with a BA (hons) Psychology from Ireland so that she could help people on a larger scale. While she was in Ireland, she also received formal training in giving and receiving Angel Guidance, Mediumship training and became a certified Angel teacher with the Diana Cooper School under the tutelage of Catherine McMahon. Alia has helped hundreds of her clients in all areas of their life, and in many cases becoming a catalyst for drastic positive changes in her clients lives. Working from her heart chakra, she connects with her clients on deeper levels, allowing her healing to access their emotional,mental, and spiritual states. She has also had success in healing physical issues that have an emotional root cause.
About Cat Brogan
Cat was funded by the Arts Council England and the British Council to research spoken word education in Kuala Lumpur. Cat won the BBC Edinburgh fringe Poetry Slam. Her poetry has featured on Radio 4, RTE, Latitude Festival and Cheltenham Literary Festival. She graduated from the ground breaking MA Writer/Teacher at Goldsmiths and was a full time Spoken Word Educator in The Lammas School London for three years. Cat has presented her education work at academic conferences, published in a journal and has a TEDx Talk – Poet's Guide to Surviving School. Her students have won awards from Adobe, UNEP and performed in the UK Parliament and Barbican. Cat is originally from Northern Ireland and has performed internationally including Pakistan, Kenya, Cambodia, Philippines, Singapore, Nepal and New York.
– Registration is required.
– To book your slot, please call- +60322829868 or WhatsApp- +60129868346 to The Violet Flame KL.
– Energy Exchange: RM488 per pax (Early bird: RM435)