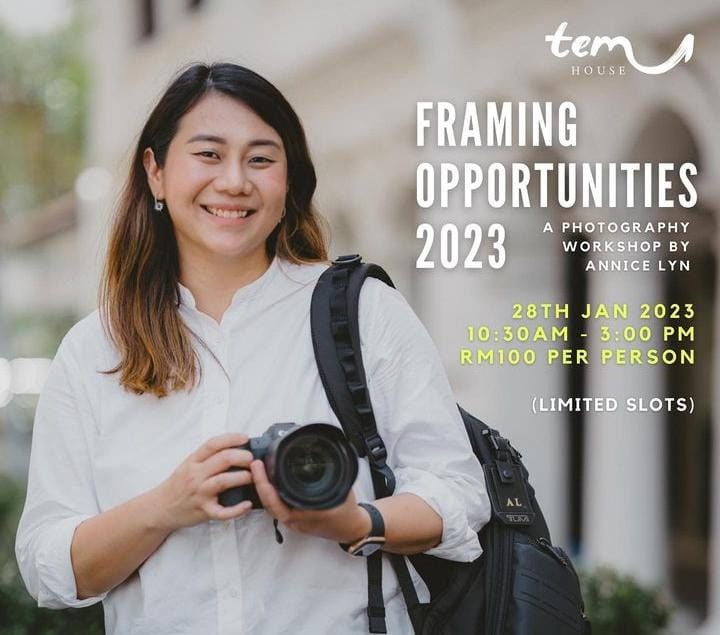 Annice Lyn is a professional photojournalist, who has received recognition for her work documenting important stories and advocating for gender equality. As a former national figure skater, her transition into photography has led her to become the first and only Malaysian female photographer whose work was accredited for the Pyeongchang 2018 Winter Games and has recently covered the Tokyo 2020 Summer Olympics & Beijing 2022 Winter Olympics amid the global pandemic.
We're proud to be able to collaborate with Annice on this latest workshop offering titled; Framing Opportunities 2023.
During this session, you will get to learn from Annice's extensive experience, get to go through your portfolio as well as be given a photo assignment. Spaces are limited, so make sure you sign up fast!
Details:
28th Jan 2023
10:30am – 3pm
Limited to 10pax – 15pax
RM100 per pax (includes lunch)