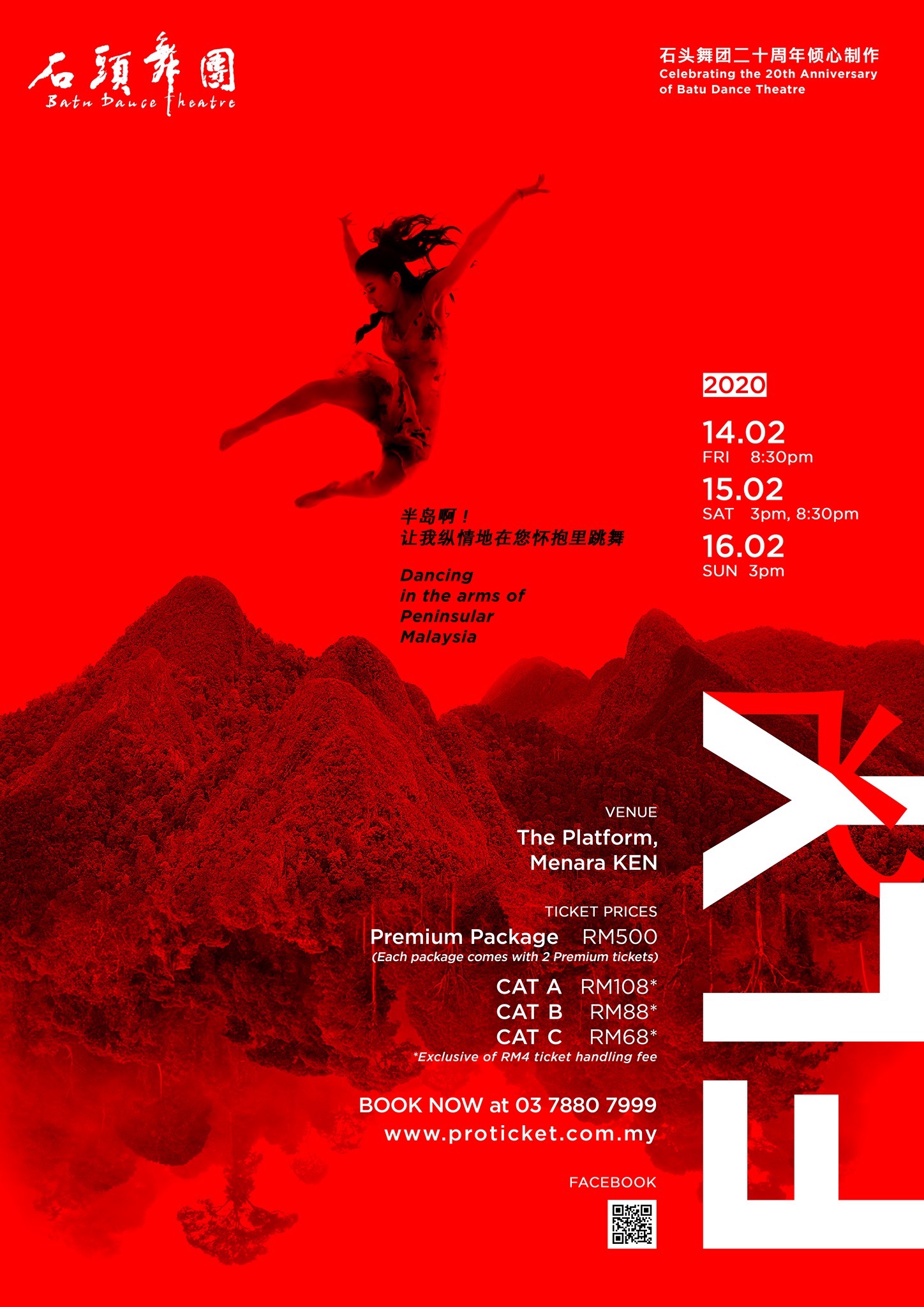 Batu Dance Theatre under the guidance of renowned dance choreographer in Malaysia, Mr Vincent Tan Lian Ho, has been actively in realising its mission in promoting the theatre and dance culture to the community in the past two decades.
In conjunction with 20th anniversary of Batu Dance Theatre, we are delighted to present you with another heartfelt dance production choreographed by Mr Vincent Tan Lian Ho as a new innovations out of the classical dance movement and a new inspiration by combining the former and the new dancers of Batu Dance Theatre, to express their greatest love to our homeland, Malaysia.
It's going to be a whole new experience for you on Batu Dance Theatre! "FLY " is the terminology we chosen to describe the combination of the traditional and contemporary modern dance, the latest art of choreography, and, the expression of the sceneric views of Peninsula Malaysia from sunrise to sunset, from the ebb and flow of the tides.
It will be a graceful expression by combining the masculinity and gentleness, tranquillity and movement, smoothness and obstacles, hopes and disappointments in life. It will be a total reflection of the efforts, hardship and hopes of the peoples living in this land.