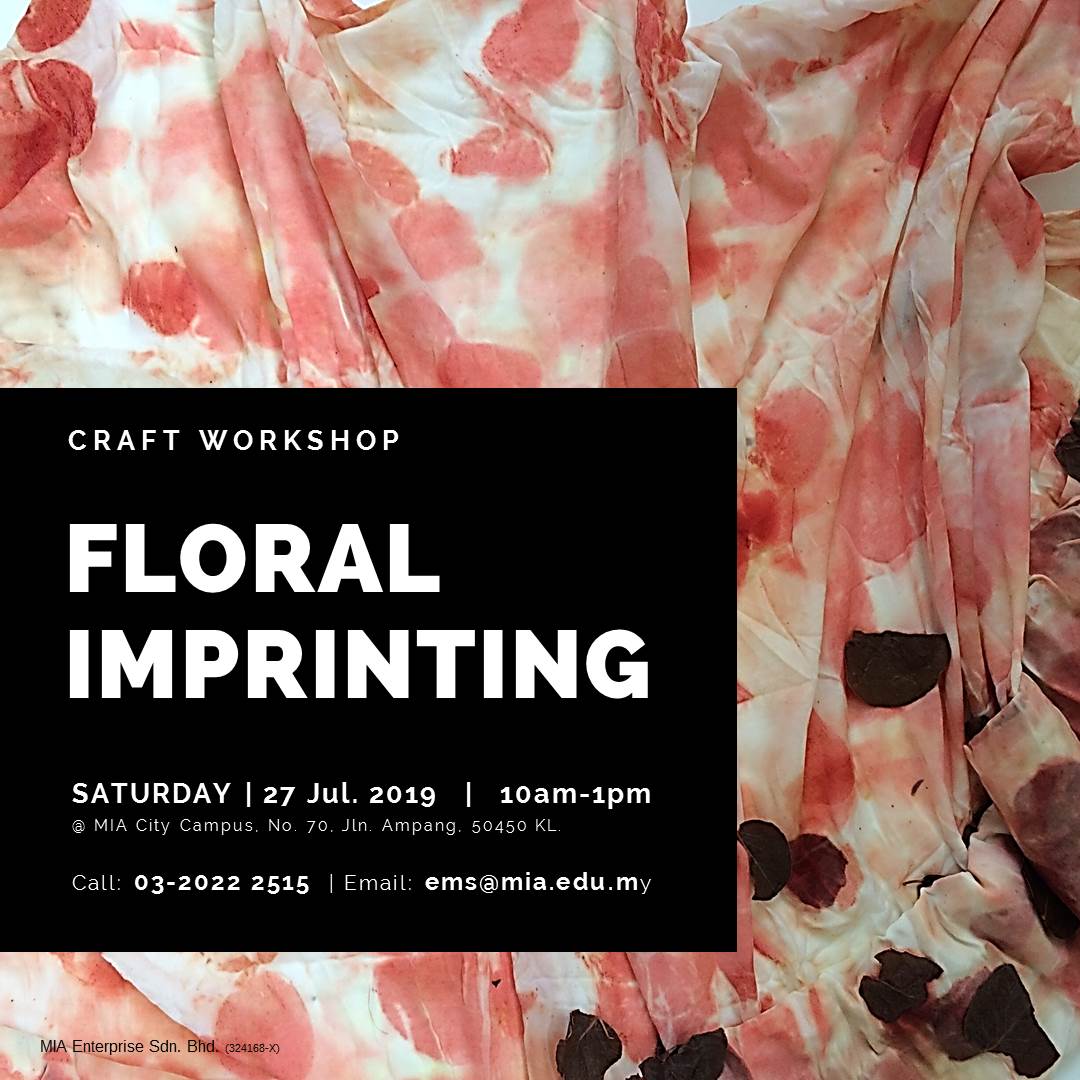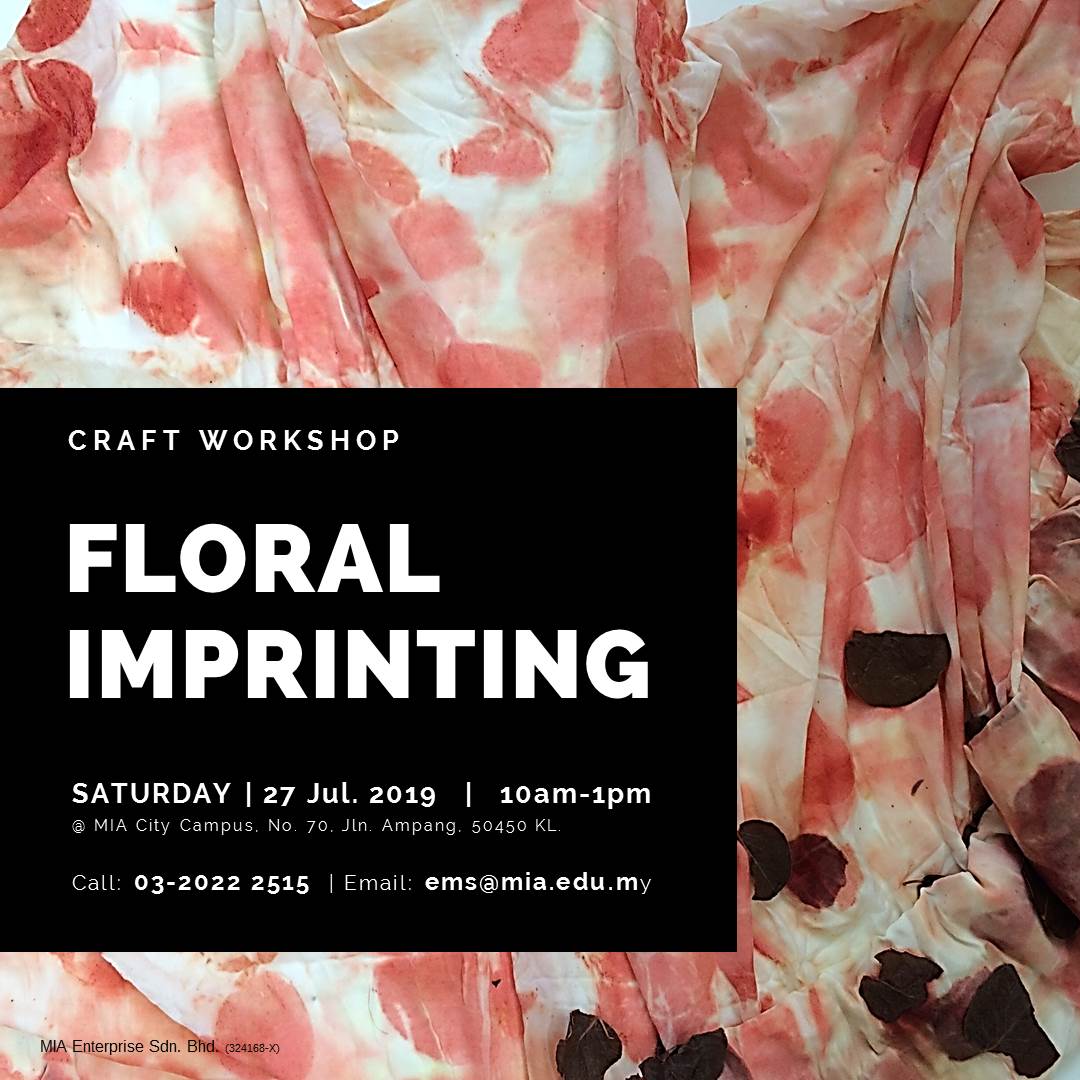 FLORAL IMPRINTING WORKSHOP
Learn about ancient techniques of dyeing fabric using only natural elements from the earth!
You will learn how to dye textile using flowers, coffee and tea! Each participant will be given a one meter cotton silk to create their one-of-a-kind masterpiece.
Date: 27 July 2019 (Saturday)
Time: 10.00 AM - 1.00 PM
Venue: MIA City Campus, No. 70, Jalan Ampang, 50450 Kuala Lumpur (near LRT Dang Wangi)
You can register at this link: https://forms.gle/6B1knAVBi8AdBTs36
Pre-registration is required. For more information, please contact Extra-Mural Studies Department (EMS) at 03-20222515 or email to ems@mia.edu.my.
Event Dates
From 27th July 2019 to 27th July 2019
Performance Date & Time
13 th December (Fri)

Venue
MIA City Campus, No. 70, Jalan Ampang, 50450 Kuala Lumpur
WEBSITE
https://www.facebook.com/ems.mia1967
For enquiries:
Extra-Mural Studies Department (EMS)
Tel: 0320222515
Email: ems@mia.edu.my
Other Events You May Like
GETTING THERE