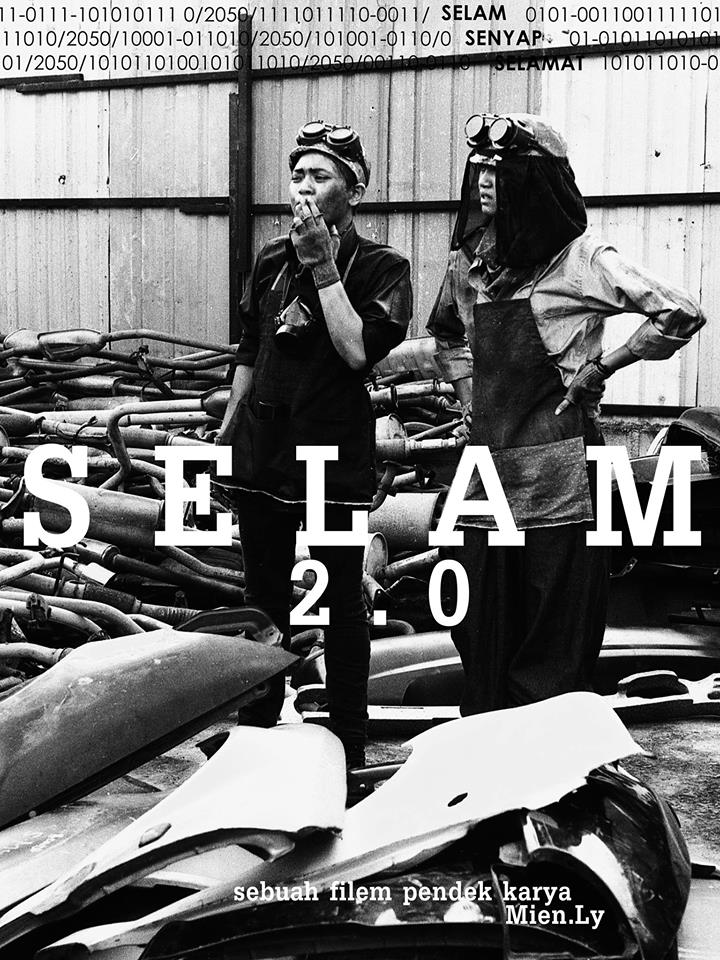 What do you get when you put a mat-rempit sci-fi short flick + awesome line-up of musicians together? A night of artistry mayhem, that's what!
Showing for the first time ever in technicolor, the Director's cut and extended version of Selam 2.0 will be premiering and we are inviting you to a special #myuniverselam (world of diving) cast & crew & friends party 🙂
Head over to The Bee at Publika a on Friday 20th July to catch the the film launch as well as four awesome musical acts who'll be performing!
EVENT DETAILS:
What?
Selam 2.0 Director's Cut Film Premiere
with music performances by:
Brendan James de Cruz
Khaimano – Band
Shh…Diam!
Nadir
When?
Friday 20th July 2018
8pm – 12am midnight
Covercharge?
Rm25.00 / RM15.00 students w IDs, includes 1 drink (proceeds will go to the ongoing #myuniverselam projects)
Film Synopsis:
In the not too distant future, Malaysia is filled with unrest and curfews are common. No one travels outside their designated compound for fear of arrest or caught in the unrest. Majid found himself working in a workshop. He's desperate to find his sister. The only people who are mobile are the two penyelams or 'divers', used by the workshop leader to find parts required to fix up vehicles. One of them is Wan, the best diver of the place, but also a difficult person to approach. Majid has to put together a case strong enough to convince Wan. Would it be enough to get Wan to risk his life and 'selam' for Majid's sister?
Selam 2.0, directed by Mien Ly, is a black and white short film that won multiple awards at the BMW Shorties 2017 including Best Cinematography (Khairil Bahar), Best Actress (Ameera Ramlee), Best Production Design (Encik Daerah) and Best Sound Design (Ashwin Gobinath).
//
If you liked Selam 2.0 in black and white, you're going to love watching it in FULL COLOR, with extra scenes included! And if you haven't watched Selam 2.0 before, even more reason for you to drop by! If you don't like films (that's just crazy, but it's ok to be different), there are 4 awesome bands performing that night too! Why? Cos music and movies go hand in hand, and we also happen to be BIG fans of them.
The musical acts and a teaser:
Brendan de Cruz – https://www.youtube.com/watch?v=bVS7A-_UIYk
Khaimano – https://www.youtube.com/watch?v=la6coHo3Kd8
Shh…Diam! – https://www.youtube.com/watch?v=yV1GWNVWil0
Nadir – https://www.youtube.com/watch?v=8xBpvr-h5ec
Mark 20th July on your calendars cuz its gonna be a night to remember!
Follow us at Universe Selam too!
#myuniverselam #thebeemy