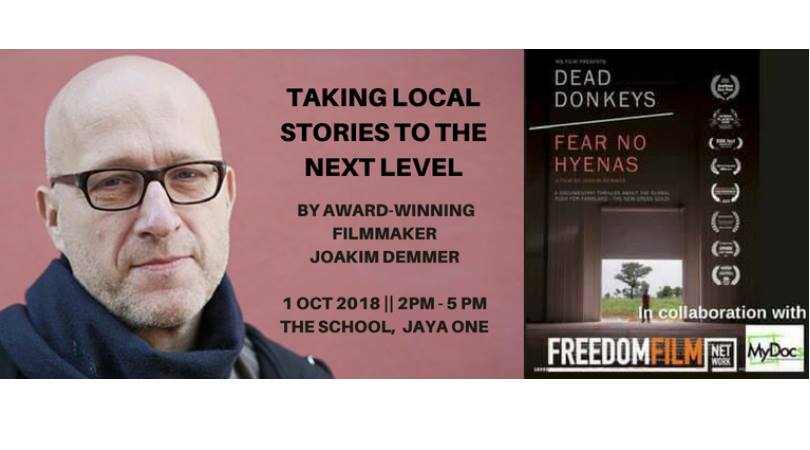 FFF 2018 WORKSHOP: TAKING LOCAL STORIES TO THE NEXT LEVEL BY JOAKIM DEMMER
Local journalists and filmmakers often find unique stories in their own communities which have the potential to become longer documentaries – some even with an international potential.
For filmmakers, this means you may get the resources to work in-depth with one story for a long period of time and achieve a much bigger impact than what short term jobs can offer.
With issues of an investigative or controversial nature, this may be the only way to bring out the story.
To get there however is not that easy. Longer format documentaries require different thinking, the production-structure and channels are different and in cases of international co-production there might be cultural or language barriers.
In this workshop, we'll discuss the possible paths and strategies for taking local stories to the next level.
Joakim Demmer is based in Berlin, Germany and has directed and produced several internationally-acclaimed documentaries.
His most recent film "Dead Donkeys Fear No Hyenas" has won several prizes and. has been screened in around 40 countries.
This workshop is organized in collaboration with the Malaysian Documentary Association (MyDocs).
Register for this session here: https://freedomfilm.my/fff2018-event/taking-local-stories-to-the-next-level/
Event Dates
Venue
Website
Tickets Link