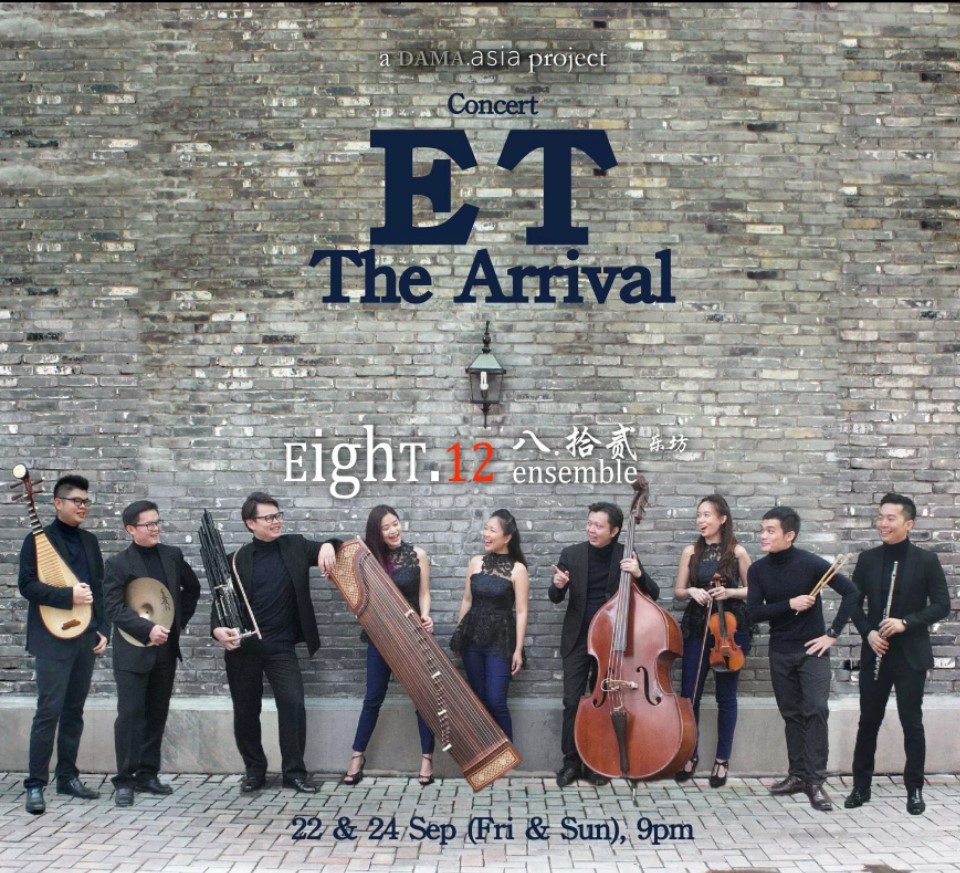 Eight.12 Ensemble will bring you on an exploratory journey into an innovative musical sound, covering an expansive music genres ranging from classical and contemporary music, jazz and new age to oldies and pop music.
Repertoire includes:
1) Caravan驼道 (Chinese New Age)
2) Reel Around The Sun (World Music – Irish)
3) Libertango (World Music – Latin America)
4) Fly Me To The Moon (Jazz)
5) Beethoven Symphony No. 7 (Classical + New Age)
Eight.12 Ensemble – ET Ensemble, in short – comprises a group of young, passionate and talented musicians performing new music works of different genres under the guidance of Dama Asia Productions.
The first portion of its name "Eight" is inspired by the classification of the earliest Chinese musical instruments into 8 categories. The second portion "12" represents the twelve-tone equal temperament used in Western Music.