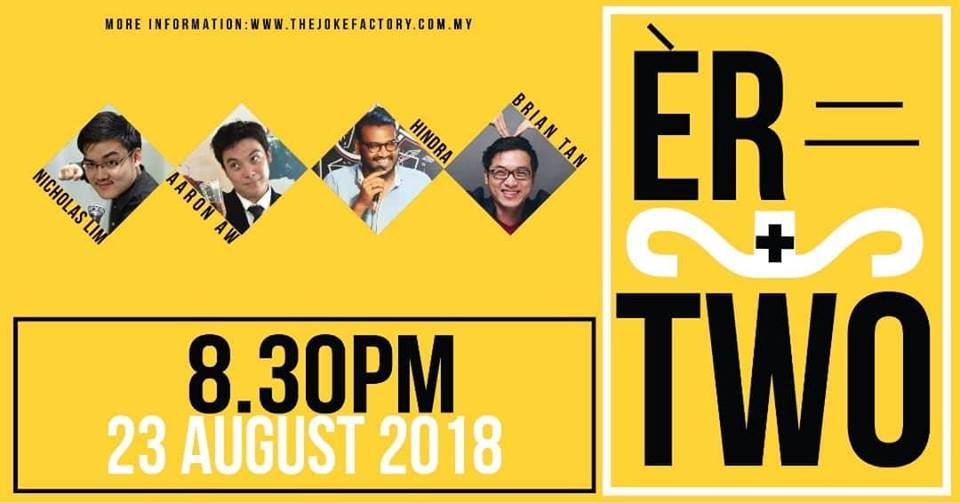 A fun, high energy bilingual comedy show. A great mix of Mandarin and English comedy packed in one night!
NICHOLAS LIM
Known for his deadpan delivery and dry humour, he will definitely leave you in laughing in tears. Nicholas is one of the youngest and the fastest rising Chinese comedian!
AARON AW
Believe it or not, Aaron Aw has a PhD in Aerospace Engineering! But his comedy revolves around him still being single and his worldly observations. A total opposite of Nicholas Lim, he is an energy ball on stage!
HINDRA
A tour guide by day and a comedian by night, sometimes we can't tell the difference! Believe it or not, Hindra is the most fluent in Mandarin among all the comedians in the lineup!
BRIAN TAN
One of the co-runners of the longest comedy open mic show in Malaysia, One Mic Stand! Brian Tan is also one of the first comedians to have performed in the Melbourne International Comedy Festival!
Show details
Date: 23rd August
Time: 8.30pm
Venue: The Joke Factory, 27, Level G3, Block C5, Publika
Grab a bite at Joke & LOK!
For more information, contact us at [email protected]