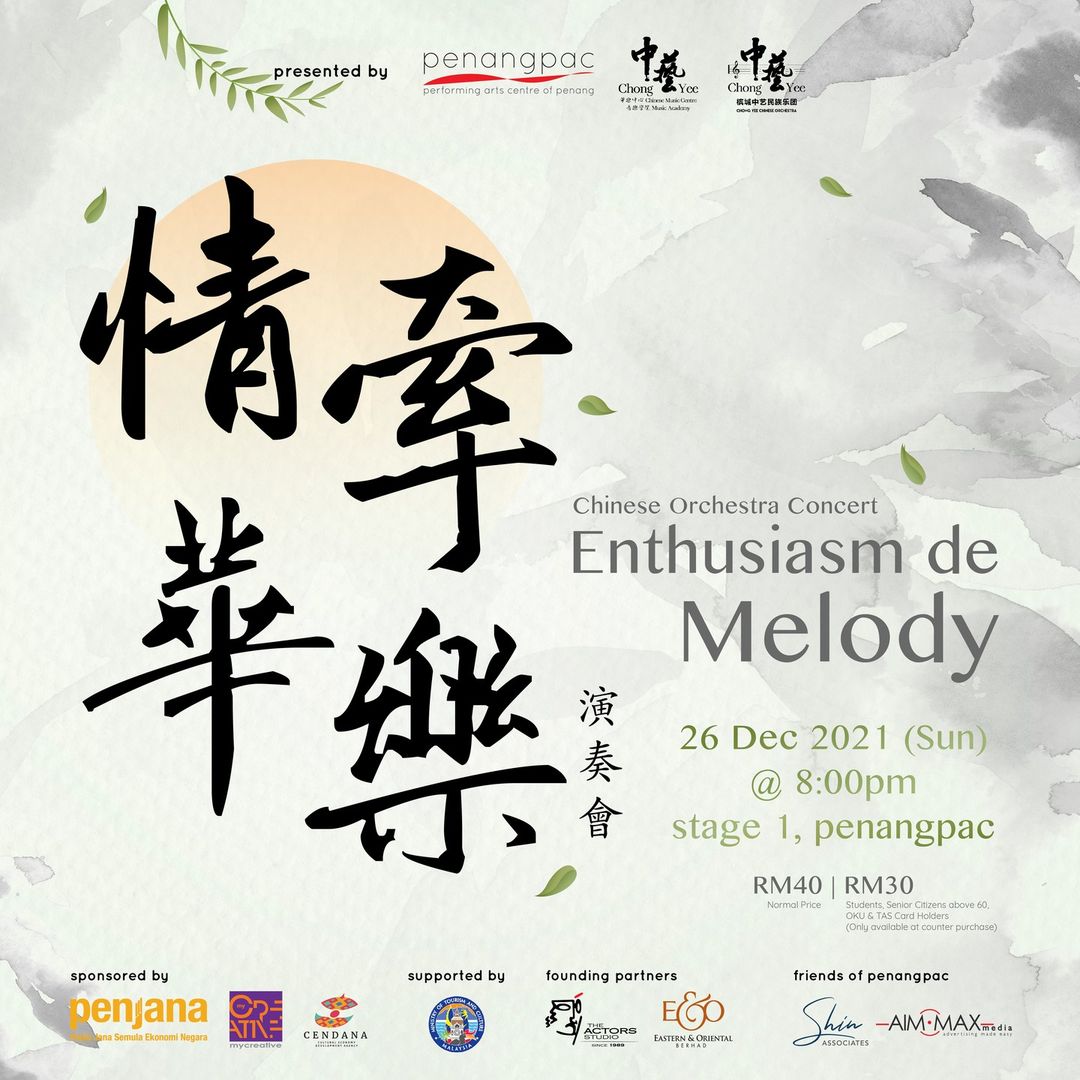 The "Enthusiasm de Melody" Chinese Orchestra Concert features 13 talented local Chinese traditional music performers in small ensembles and solos.
The beautiful melodies selected for this concert will not only resonate well with local Chinese traditional music fans, but will also mesmerise audiences who are new to Chinese Orchestra.
Don't miss out this glorious feast filled with the enthusiasm of preserving and inheriting the legacy of Chinese classical music.
Details:
26 Dec 2021 (Sun), **8pm
@ stage 1, Performing Arts Centre of Penang (penangpac)
Chinese Orchestra Concert
* Age Limit : >6
(Children aged 17 years and below should be under company of fully vaccinated parents)