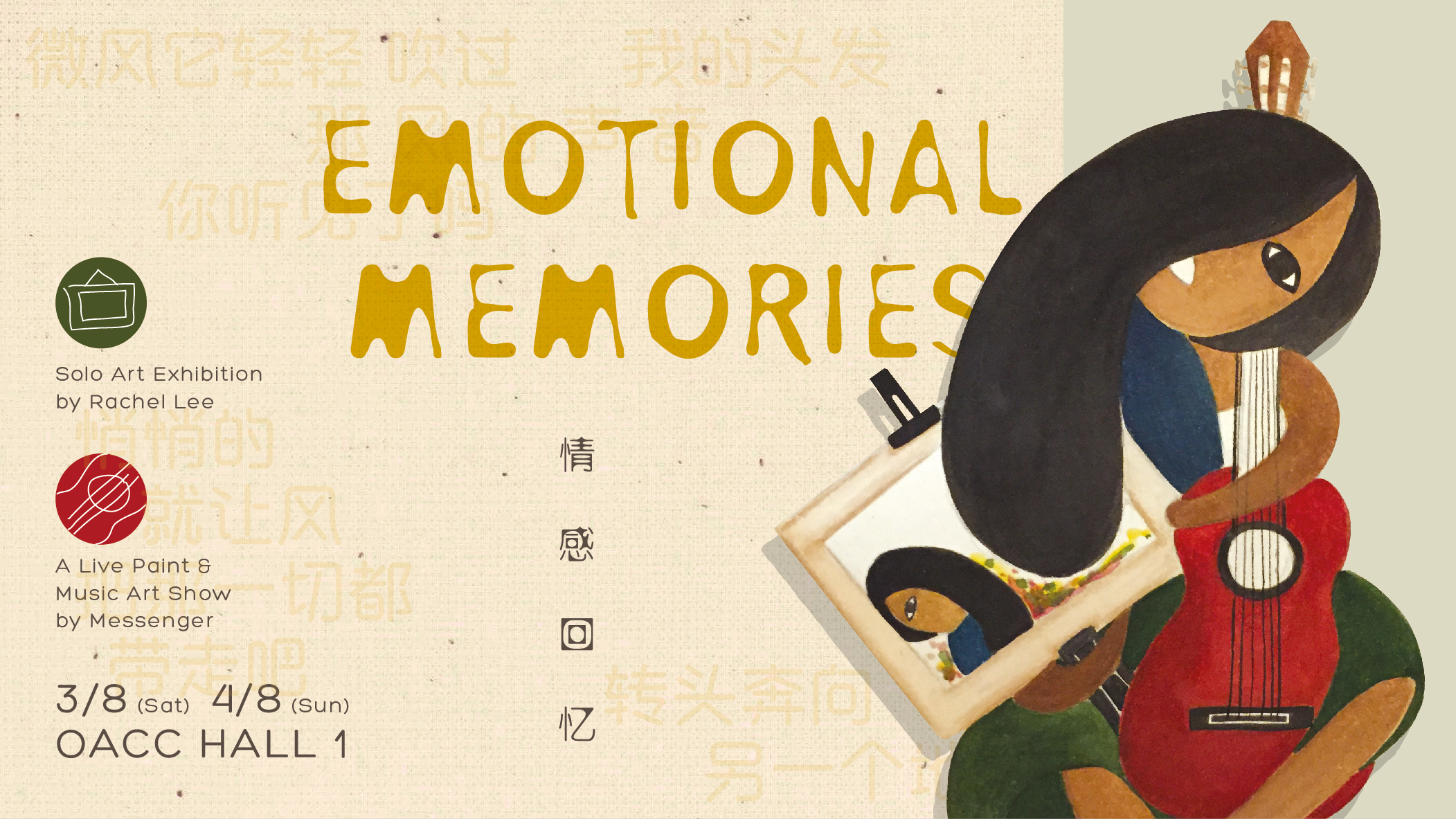 Being frail since childhood, Rachel Lee the young artist from Ipoh was driven and encouraged by her inner voice to never let go of her dreams. Consequently, she boldly began her journey of painting and music, rendering emotional memories of growing up and monologues on pieces of canvas, transforming feelings into music notes, and presenting them in songs.
The exhibits diverged into two major parts. One demonstrates the skies of memories, colors of the ocean, grass, rain and wind. Another tells the self-exploration and monologue of young Rachel, as well as her courageous spirit in facing challenges. Apart from showcasing her paintings, her installation artworks will also be displayed on the spot. Her artworks relate to guitar, her creative life and her perseverance.
In conjunction with the exhibition, the multi-talented Rachel Lee will be joining her band — MESSENGER to present 2 performances – A Live Paint & Music Art Show. For more information or ticketing visit FB event page: Oriental Art & Cultural Center and www.oacc.my or call 03-7785 6363.