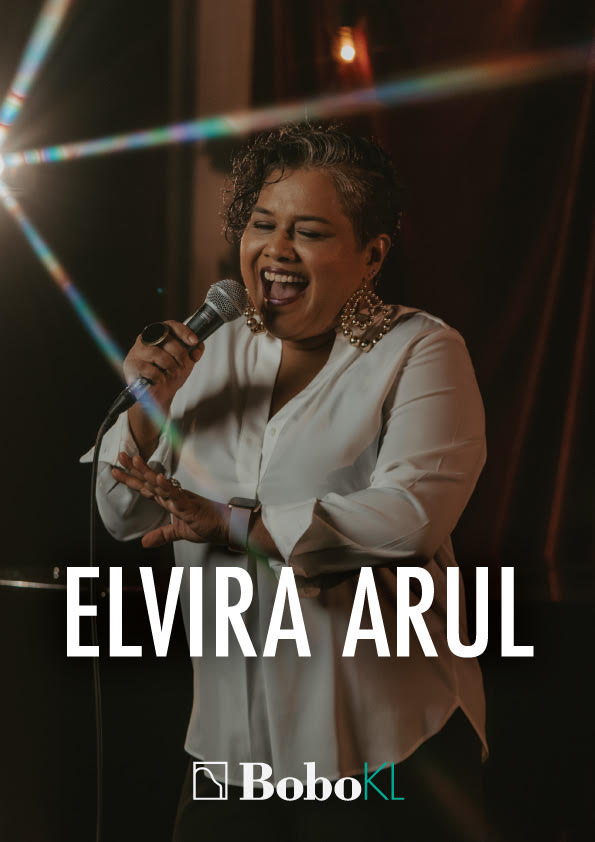 Bobo favourite Elvira Arul takes to the stage again with her charismatic showmanship and an eclectic repertoire that surprises at every turn. A guaranteed sell-out, so act fast!
About Bobo Kuala Lumpur
BoboKL is Kuala Lumpur's premiere Music Club within the city's cabaret scene – showcasing the best of Malaysia's musical talent in both ethnicity and genre; R&B, Pop, Jazz, Indigenous & Vintage Malaysia, Musical Theatre & Classical. Since opening in 2015 BoboKL has also featured intimate drama productions, talks, comedy & dance! A tiny space with a heart for art – Semua ada!
All entertainment for BoboKL is curated and produced by
BABY GRAND PRODUCTIONS