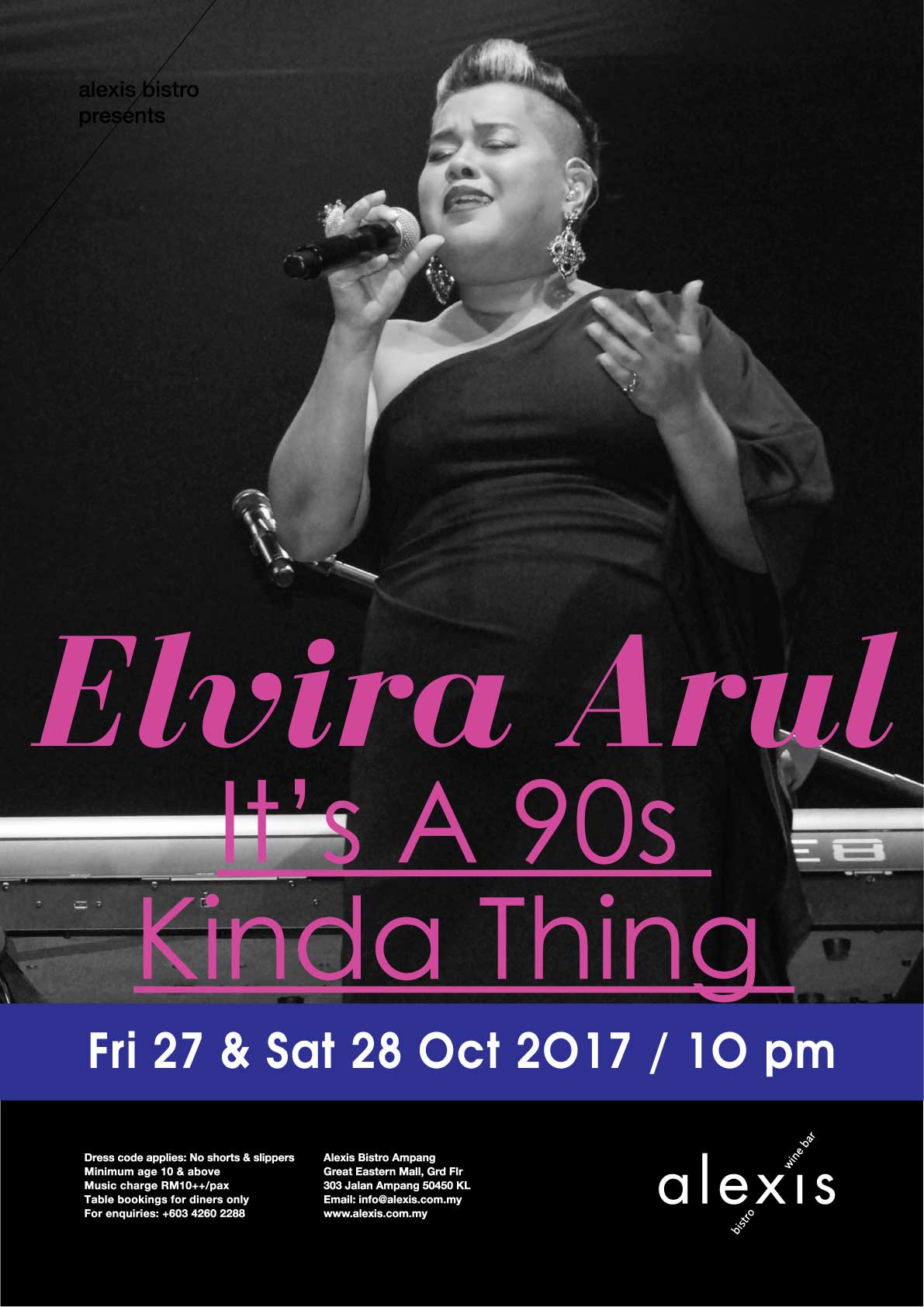 Alexis Bistro
presents
Elvira Arul
It's A 90s Kinda Thing
Fri 27 & Sat 28 Oct 2017
The storyteller vocal powerhouse, has been a mainstay in the Malaysian music industry for over a decade. From her early days of being a backup vocalist to growing up in choirs, this talented performer has gone on to make a name for herself in the entertainment scene.
Among her most notable achievements include playing the role of Effie White in the Asian production of Dreamgirls and performing with the likes of David Foster, Ruben Studdard and Eric Benét. She even opened the show for Brian McKnight during his KL tour in early 2017.
Know for her enthralling storytelling through her music and talk sets, Elvira Arul has the gift of taking listeners on a musical journey with every performance.
Take a trip down memory lane with renditions of your favorite classic hits. Join Elvira Arul for a special evening of the best 90s numbers in *'It's A 90s Kinda Thing'*.
Dress code applies: No Shorts & Slippers.
Showtime 10pm. Table bookings for diners only.
Minimum age 10 & above.
Music charge RM10++/pax.
For more information, please call 03 4260-2288
or log on to www.alexis.com.my
Alexis Bistro Ampang
Great Eastern Mall
303 Jalan Ampang, Kuala Lumpur