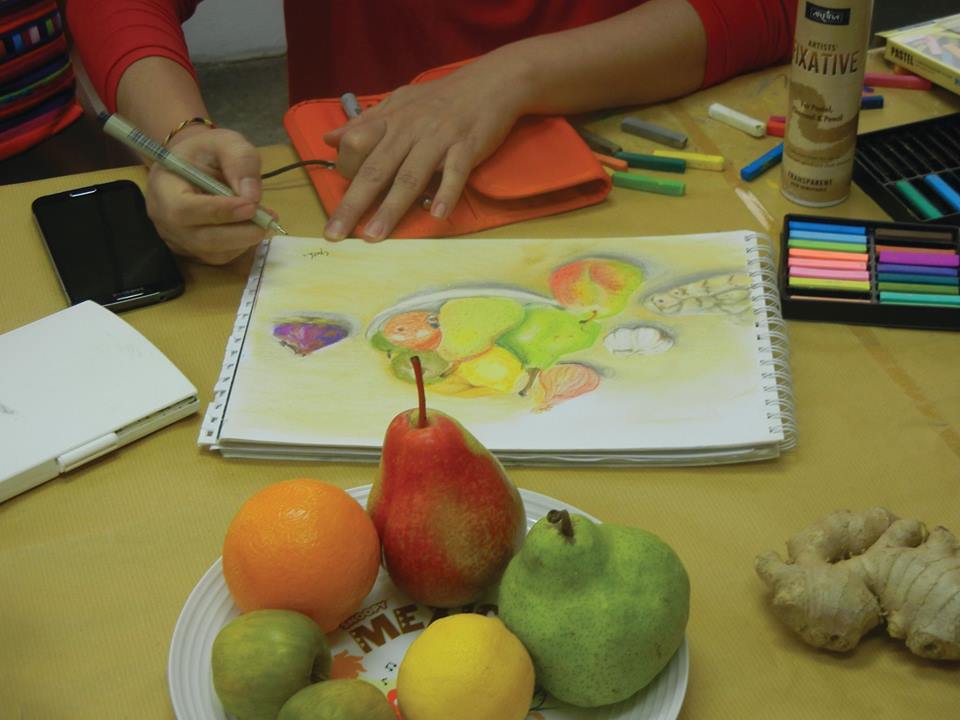 DRAWING & PAINTING COURSE WITH
MALAYSIAN ARTIST LIEW KWAI FEI
From 14 SEP 2018 onwards
11:00AM–1:00PM (every Friday for 12 weeks)
6 lessons in drawing & 6 lessons in painting
FEE: RM1,200/Pax
NOTE: Art materials are not included. For the first few classes, please bring: pencils, eraser, A3/2 drawing paper and a drawing board.
The facilitator will advise you about other materials you need as the course progresses.
Led by artist Liew Kwai Fei, this course is designed to focus on useful techniques in both drawing and painting. Suitable for beginners or those who wish to improve their craft.
To register, please write in to [email protected]
About the facilitator:
*Malaysian painter Liew Kwai Fei has been very active in the art scene since 2008 with his playful and creative art practice. In his Painter's Art Class, Liew will guide participants step by step towards lifelong art learning: from art appreciation, everyday observation, technical practice to a more in-depth self-exploration.
KELAS MELUKIS DAN CATAN BERSAMA ARTIS LIEW KWAI FEI
Bermula dari 14 September 2018
11:00 pagi – 1:00 petanng (setiap Jumaat selama 12 minggu)
6 kelas lukisan dan 6 kelas catan
YURAN: RM1,200/seorang
NOTA: Peralatan seni tidak disediakan. Untuk beberapa kelas, sila bawa: pensil, pemadam, kertas lukisan A3/2 dan papan melukis.
Fasilitator akan menerangkan tentang material-material lain yang diperlukan selama kelas berlangsung.
Dikelolakan oleh Liew Kwai Fei, kelas ini tertumpu pada teknik melukis dan catan.
Sesuai kepada yang baru mula melukis dan yang hendak meningkatkan kemahiran mereka.
Untuk pendaftaran, sila tuliskan permohonan anda ke [email protected]
Mengenai fasilitator:
*Pelukis Malaysia Liew Kwai Fei sangat aktif di dalam medan seni rupa sejak tahun 2008 dengan pendekatan seni 'main-main' dan kreatif.
Dalam Kelas Catan beliau, Liew akan memperkenalkan langkah-langkah pembelajaran seni: dari apresiasi seni, pemerhatian harian, latihan teknik sehingga kepada eksplorasi diri.
Event Dates
Venue
Website