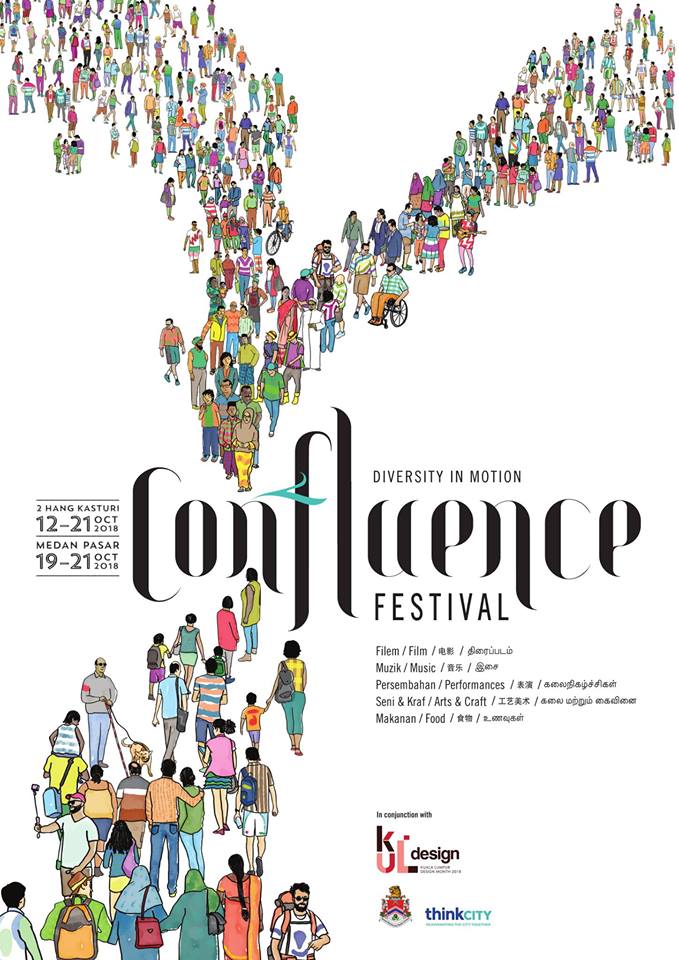 Diversity in Motion: Confluence Festival –
Over 120 ethnic groups call Malaysia home.
134 languages are spoken in our motherland.
When we come together as one people,
things can only get better.
Which is why our coat of arms proudly declares,
'Bersekutu Bertambah Mutu'.
In conjunction with KUL Design Month in October, Think City will be hosting the Confluence Festival.
The Confluence Festival celebrates our unique heritage and diversity. And where better than at the heart of where it all began: at the muddy confluence, where the Klang and Gombak Rivers meet.
At Medan Pasar and 2HK, we've lined up a series of films from
Malaysia, Singapore, India, and Philippines; as well as food, music,
handicrafts, and performances from Afghanistan, Bangladesh, India,
Indonesia, Iraq, Malaysia, Myanmar, Nepal, Palestine, Philippines,
and Syria.
Meet new people. Discover new cultures. Revel in the stories of your land or lands far away. Whether you've been here for a few days or all your life, we hope you will enjoy the festival.
(FREE ENTRY)
Event Dates
Website