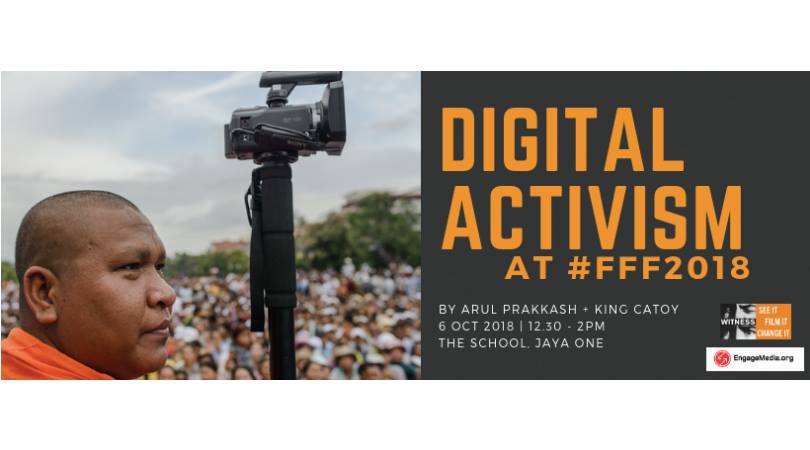 DIGITAL ACTIVISM WORKSHOP BY ARUL PRAKKASH + KING KATOY
The digital age and the internet revolutionised the free flow of information and brought the world closer through communication, but the very same technologies are also being systematically abused by governments and corporations to spy on the public, limit access to information through content blocking and to target voices of dissent online.
The digital space has become a vital platform for advocacy and for viralising human rights violations. Digital rights activists have been key to advocating for freedom of information and expression online and for keeping the internet a safe and open space.
So where do we find the delicate balance between the right to privacy and the right to expression online?
Especially where digital platforms have also been used to propagate hate speech against individuals based on gender, ethnicity or religion.
This workshop will explore these ideas and how best to utilise mobile phone, video and technology for digital activism.
This workshop is organised in collaboration with WITNESS ASIA and Engage Media.
Register for this event here – https://freedomfilm.my/e-commerce/ticket/fff2018-session-28/
Event Dates
Venue
Website