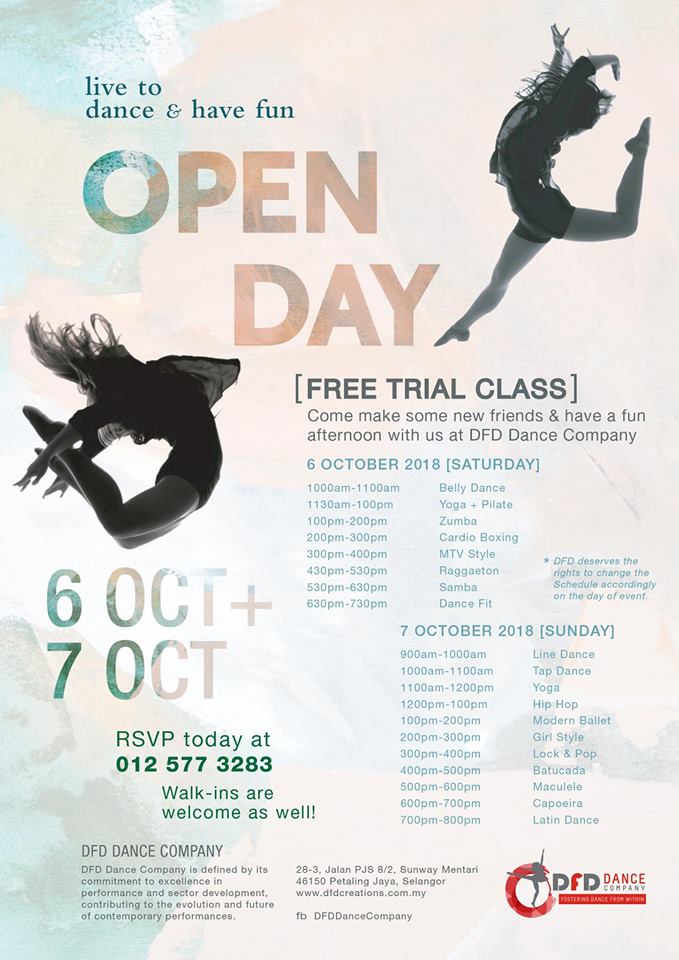 DFD Dance Company
Long awaited moment is here! We are EXTREMELY excited to announce to you about DFD Dance Company Open Day.
Come join us for a fun weekend by sweating off some fats, and best of all, you get to do this for FREE! Don't miss it. We have a list of dance and fitness activities arranged just for you. Try it out!
RSVP today at 012 577 3283 to reserve your slot. Walk-ins are welcome as well, just remember to put on proper sport / dance attire.
Mark your calendar, 6th & 7th of October 2018, we have a date with you!
Event Dates
Venue
Website