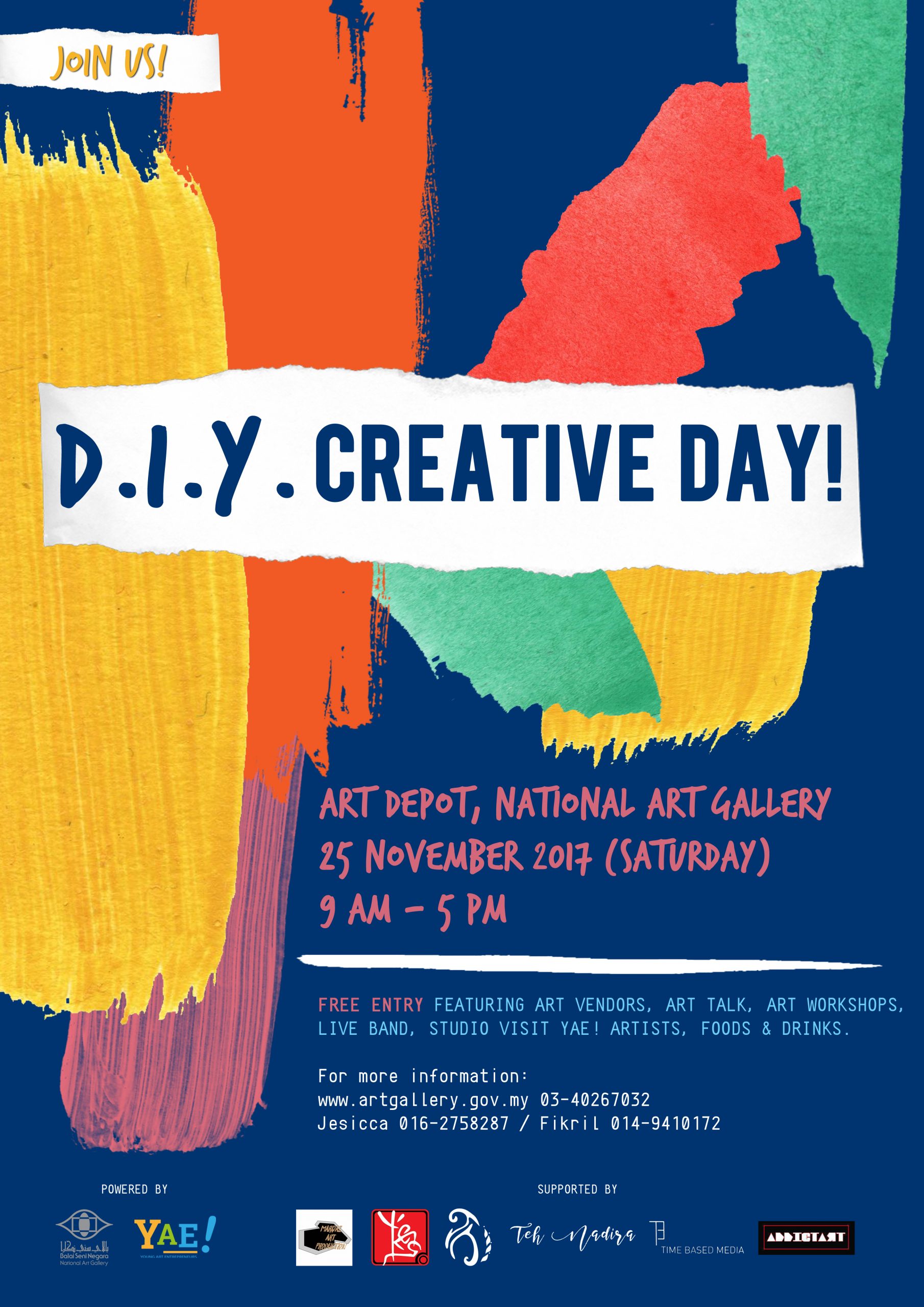 A Carnival organized by young artists from National Art Gallery. A carnival specially design for students who are undergoing art courses, and of course whoever are passionate in art and willing to know what art can do!
A platform for art students to get to know different profession in art and build the network between students from other colleges/universities. A place for art lovers to experience different kinds of art too~
There will be different workshops, art exhibition, art talk which is designed for art students. Getting involved in art field is about connection and participating different programs about art, and we are creating that opportunity of learning to the art students.