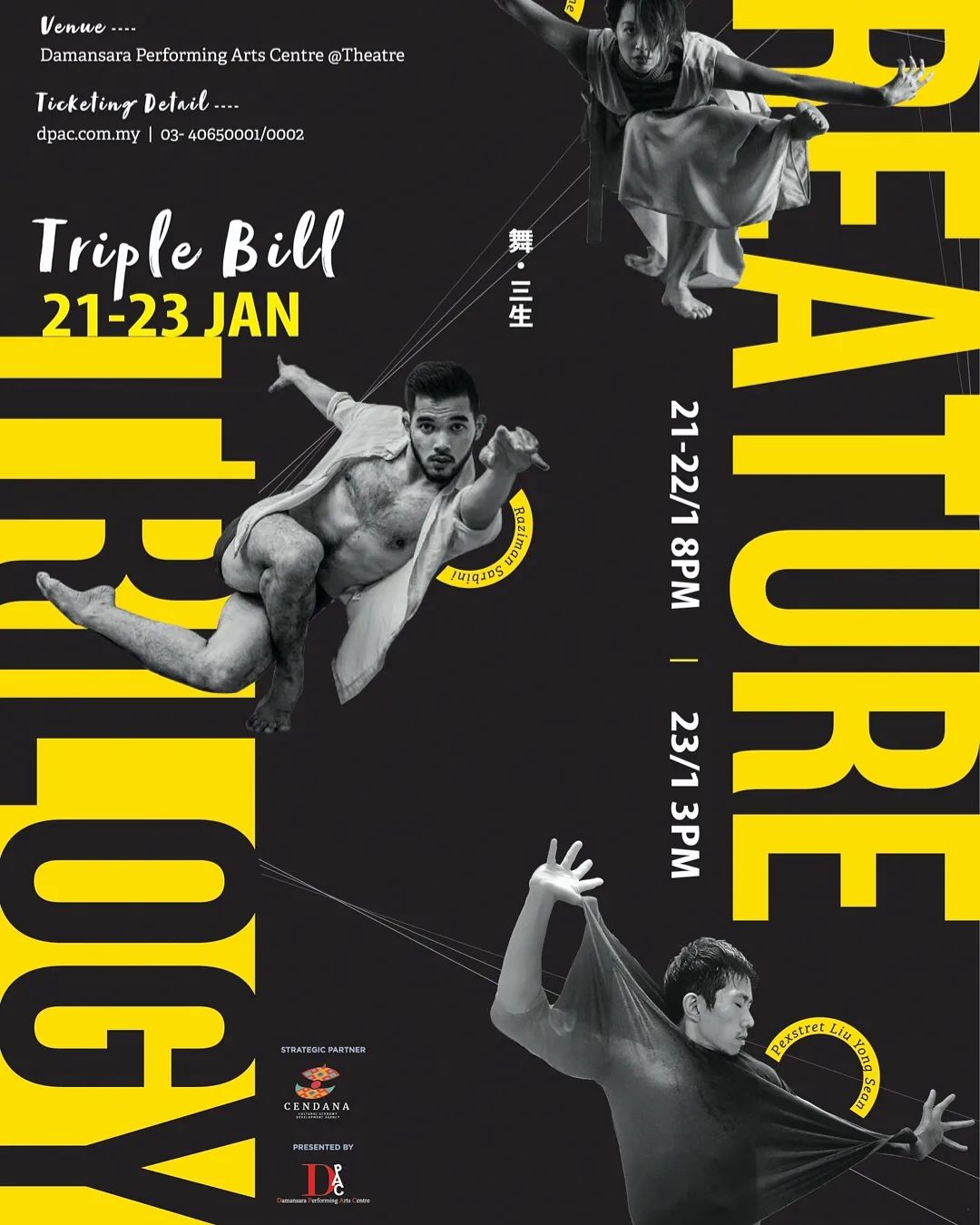 After countless delays, Damansara Performing Arts Centre (DPAC), with the Cultural and Economy Development Agency (CENDANA) as its strategic partner, are thrilled to finally present the highly-anticipated "Creature Trilogy" this 21-23 January.
"Creature Trilogy" sees the return of three renowned choreographers and dancers, Raziman Sarbini, Pexstret Liu Yong Sean, and Suhaili Micheline.
This triple bill employs an amalgamation of their differences in biomechanics, experience, country, and style that is sure to exceed audience's expectations.