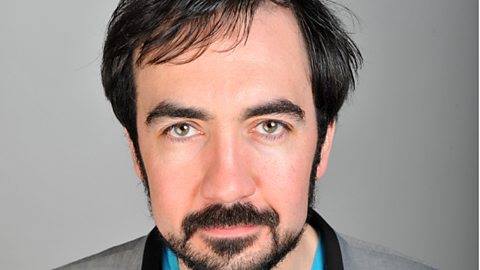 Stephen Carlin (SCOTLAND)
28th & 29th September
Showtime: 9pm (doors open at 8pm)
Tickets: RM40 online / RM50 at the door
Born in Scotland and living in London, Stephen Carlin was named by Stewart Lee as one of the "Ten Best Comedians In The World Ever".
Stephen has appeared on television and radio including ITV2's Comedy Cuts and The Milk Run on BBC Radio 1. He also supported Stewart Lee on his "90s Comedian" tour and Stephen Merchant on his national tour.
Writing for radio shows such as The News Quiz, The Now Show, Look Away Now, Recorded for Training Purposes, and Laura Solon Talking & Not Talking.
He was also the runner up for the BBC's "Witty and Twisted" 2006 writing competition, and writer of numerous mockumentaries for BBC 4.
IMPORTANT NOTICE:
1. Doors and Bar opens at 8.00pm, show starts at 9pm
2. By 8.45pm we are required to release all no-show bookings and reserved seats
3. We do not accept requests for ticket refunds
4. For student purchases, bring your Student ID with you and flash your card upon registration at the door. No card, no entry.
5. Intended for mature audiences only
6. Seating arrangements are kept to the Clubs discretion only.
Email [email protected] for more info
Event Dates
Venue
Website
Tickets Link