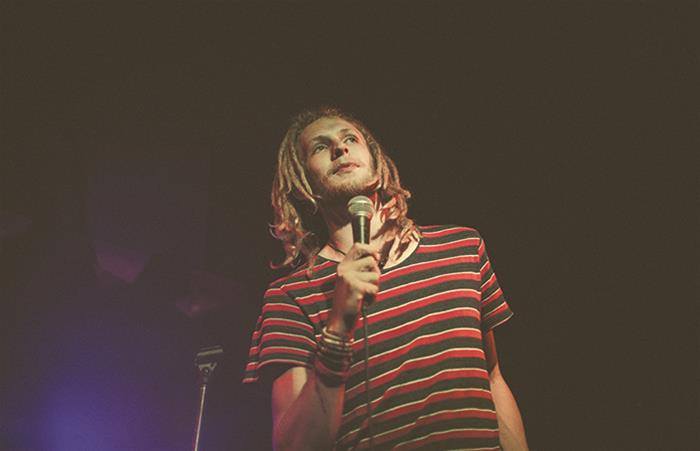 RM40 online / RM50 at the door
ABOUT RORY
This UK born, Australia raised storyteller hit the comedy scene early 2012 and by 2014 had debuted his first solo show at Perth Fringe World, selling out the season. Whilst simultaneously performing at Big Day Out Festival, MC'ing for Grammy nominated physc-rockers!
Also recently in 2018 at the prestigious Perth Fringe World Festival, he's been selling out his new 1-hour show, 'Get Rich or High Tryin' to critically acclaimed reviews from critics and audiences alike!
He's hung out with Snoop Dogg, gone viral with 3 million views on UniLad, been caught up in a bomb scare, even toured internationally through Asia and Australia. His tales of desire, destruction and debauchery are legendary.
If that still isn't enough to convince you Rory has also performed with mega stars, Tame Impala, who describe him as "even funnier than he is crazy!"
"Wild, unpredictable and unlike any show you've ever seen" – TheMusic.com.au
"Genuinely funny." – The Advertiser
"Storytelling at its best" ★★★★½ – Australian Times
"F*cking killed it" – Bert Kreischer "The Machine"
IMPORTANT NOTICE:
1. Doors and Bar opens at 8.00pm, show starts at 9pm
2. By 8.45pm we are required to release all no-show bookings and reserved seats
3. We do not accept requests for ticket refunds
4. For student purchases, bring your Student ID with you and flash your card upon registration at the door. No card, no entry.
5. Intended for mature audiences only
6. Seating arrangements are kept to the Clubs discretion only.
Email [email protected] for more info