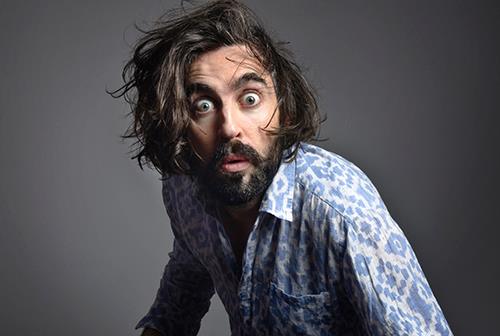 Seating 8pm
Ticket : RM40 online / RM50 at the door
ABOUT AINDRIAS
Truly one of the most eccentric and unique acts set to appear at the Crackhouse, Aindrias is well known internationally for his one man theater show "Around the World on 80 quid" which won Best Solo Show at New Zealand Fringe and rave reviews thoughout Australia. "Around the World on 80 quid" also got Aindrias the nomination for Most Outstanding Performer at the Dunedin Fringe Festival 2008. This travelling gypsy violinist has performed around the world in various violin and singing concerts as a solo act and with various bands. Born in Galway Ireland, his rich and rare style of fiddle playing is as unique to the west of Ireland as his story-telling, antics and humor. Star of stage and screen, Aindrias de Staic has enjoyed recent success in film, music and theater. has enjoyed various other acting roles in Film and Tv including the role John the drug dealer in Ras na Rún (TG4), ) an Argentine patient The Clinic (RTE) a street trader in Neighbours, and has been cast as a diverse range of characters in various feature films including "Simon The Gypsy Fiddler" in feature movie "Further we Search" by Darias Devas, as well as mixed roles in the Magma Films: Green Freedom(1998), Summer of my Flying Saucer (2007). Aindiras recently played the lead role of Michael in "Moment of Grace", which won the Bright Spark Award at Trop Fest 2010.
IMPORTANT NOTICE:
1. Doors and Bar opens at 8.00pm, show starts at 9pm
2. By 8.45pm we are required to release all no-show bookings and reserved seats
3. We do not accept requests for ticket refunds
4. For student purchases, bring your Student ID with you and flash your card upon registration at the door. No card, no entry.
5. Intended for mature audiences only
6. Seating arrangements are kept to the Clubs discretion only.
Email [email protected] for more info