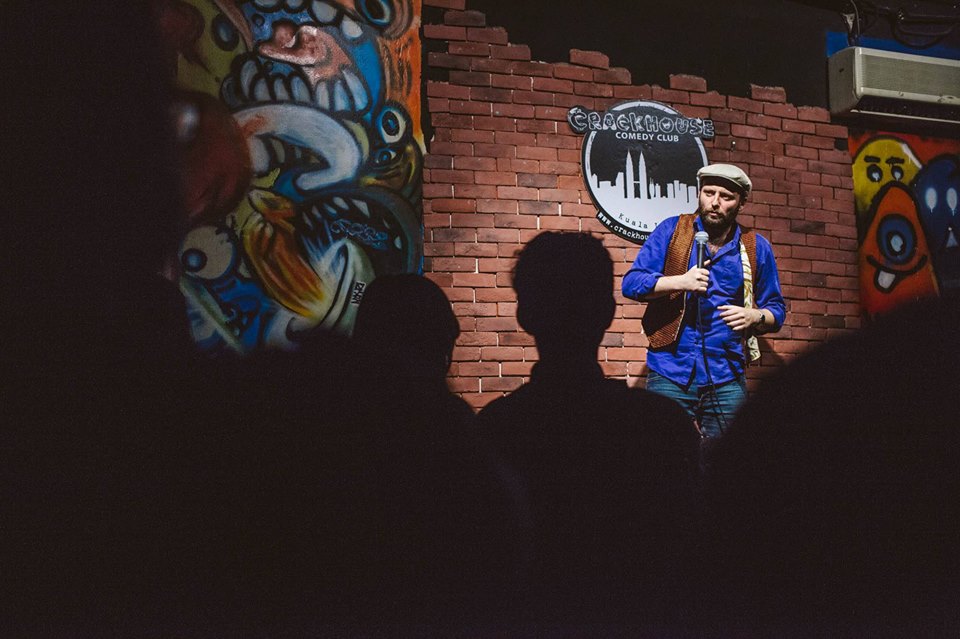 Aidan Killian (IR)
7th & 8th September
Showtime: 9pm (doors open at 8pm)
Tickets: RM40 online / RM50 at the door
He is one of Ireland's most traveled comedians having sold out rooms in Perth, Adelaide, Melbourne, Byron Bay, Sydney, Thailand, Vietnam, Cambodia, Myanmar, Malaysia, Japan, South Korea, Singapore, Hong Kong, Indonesia, Netherlands, USA
and now he is proud to be returning to Edinburgh as part of 'Heroes of the Fringe' for his fifth solo show, The Money Shot.
Aidan is a passionate, political comedian, bold enough to tackle subjects that others do not dare to mention but with enough charm and humour to get away with it.
Not only has he performed shows all over the world, he has also performed at peace festivals in the Middle East and Northern Ireland, he performed as a 'highlight' at Glastonbury Festival 2016 and now he resumes his world tour in South East Asia.
He has made appearances on BBC, Russia Today, RTE, Channel 4, 98fm, 4fm, Spin fm, Bali Spirit Festival, Vodafone Comedy Festival.
A grass-roots comedian and people-lover, he is Ireland's only comedian to have done a sitting-room tour of Ireland or to leave the stage at Electric Picnic, Ireland's largest festival, to initiate a giant group hug.
IMPORTANT NOTICE:
1. Doors and Bar opens at 8.00pm, show starts at 9pm
2. By 8.45pm we are required to release all no-show bookings and reserved seats
3. We do not accept requests for ticket refunds
4. For student purchases, bring your Student ID with you and flash your card upon registration at the door. No card, no entry.
5. Intended for mature audiences only
6. Seating arrangements are kept to the Clubs discretion only.
Email [email protected] for more info
Event Dates
Venue
Website
Tickets Link