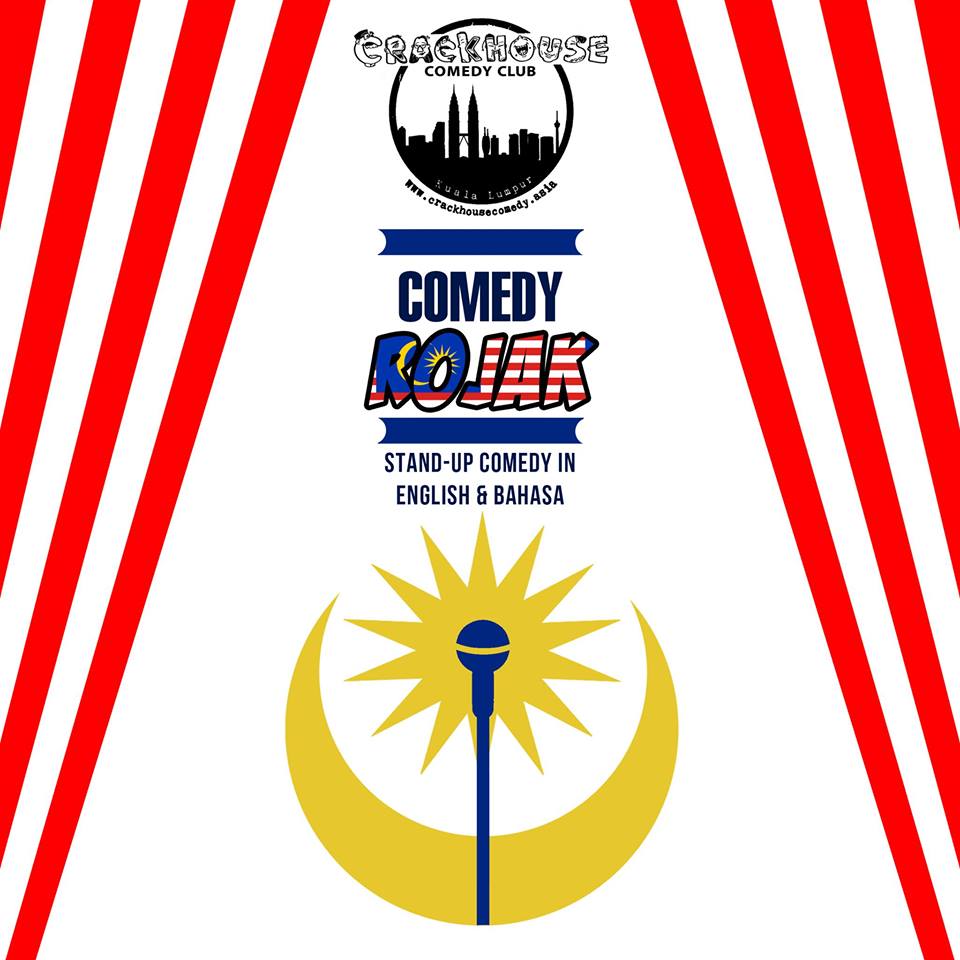 Rojak Comedy! Our mixed-lingo open mic show for English / BM audiences only. Its a mash up of Malaysian humore delivered in our mother toungue of Bahasa and the toungue of our colonial invaders!
Rojak Comedy menampilkan persembahan komedi "Stendap" di dalam Bahasa Melayu dan Bahasa Inggeris!
EVERY 1st & LAST THURSDAYS 
Venue : Crackhouse Comedy Club KL
Time : 9pm
Ticket Price: RM15 online / RM20 at the door
IMPORTANT NOTICE:
1. Doors and Bar opens at 8.00pm, show starts at 9pm
2. By 8.45pm we are required to release all no-show bookings and reserved seats
3. We do not accept requests for ticket refunds
4. For student purchases, bring your Student ID with you and flash your card upon registration at the door. No card, no entry.
5. Intended for mature audiences only
6. Seating arrangements are kept to the Clubs discretion only.
Email [email protected] for more info