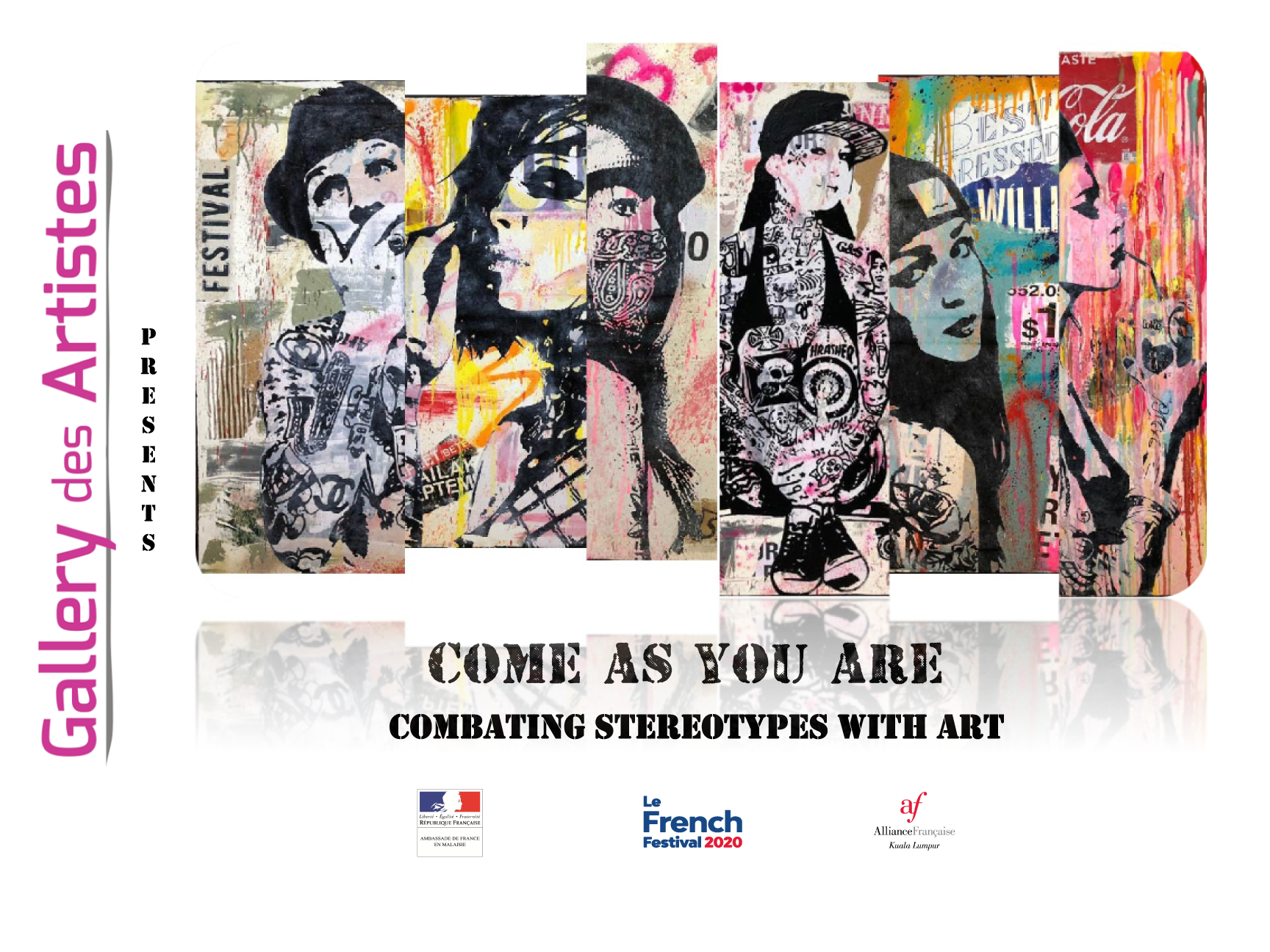 Come As You Are- Combating Stereotypes With Art is a breakthrough exhibition for the French Festival 2020. It showcases numerous works by acclaimed French artist Kikayou who uses powerful visual imagery to communicate important messages and identify stereotypes. A fabulous collection of Pop Art expressively painted in mixed media. It is vibrant as it is contemplative. Come As You Are is an exhibition not to be missed!
Despite the current climate, we at the gallery believe the show must go on. Therefore, Gallery des Artistes is proud to present this exhibition which will be featured VIRTUALLY on our website.
This exhibition has been made possible through Gallery des Artistes with the support of Alliance Française Kuala Lumpur and the Embassy of France in Malaysia as part of the French Festival 2020.
Link to exhibition: https://gallerydesartistes.com/come-as-you-are/